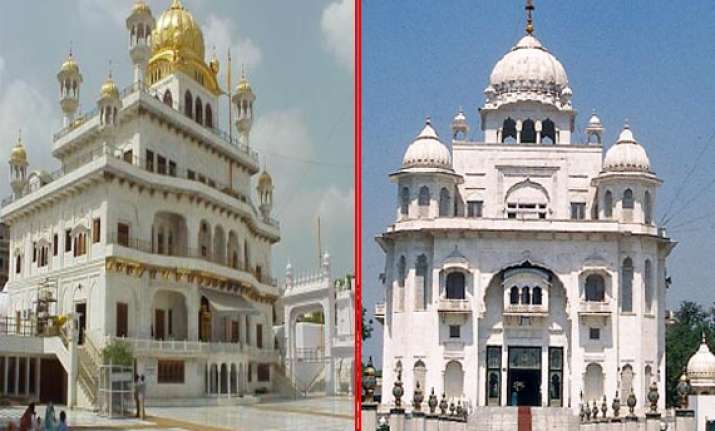 Amritsar(Punjab): The five Sikh high priests of Akal Takht will meet today to deliberate on the issue of one Jatinder Singh Sayali who has filed a petition in Delhi High Court challenging the decision of Akal Takht to build a 1984 Sikh genocide memorial in Gurdwara Rakabganj in Delhi.
Akal Takht Jathedar Giani Gurbachan Singh said, all documents pertaining to the case are being studied and the issue will be discussed today.
Sources said, the Akal Takht may summon Jatinder Singh Sayal for his move before the Delhi High Court.
Jatinder Singh Sayali is considered close to Paramjit Singh Sarna, former Delhi Sikh Gurdwara Prabhandhak Committee chief, but Sarna has said, he has nothing to do with the petition.
Shiromani Akali Dal led by chief minister Parkash Singh Badal has already made this an issue, with Akali workers staging protest outside Delhi CM Sheila Dikshit's house on Friday. The protesters were led by DSGMC chief Manjit Singh GK.
The petition filed in Delhi High Court by Sayali says, Akal Takht Jathedar Giani Gurbachan Singh has interfered in the system of court justice.
The petition was filed after Sarna was asked by Akal Takht to withdraw his petition challenging the deicision to build the Sikh Genocide Memorial in Gurdwara rakabganj Sahib.
"Sikhs living across the globe will never accept this. Sarna is doing this at the behest of Congress", alleged Manjit Singh GK.