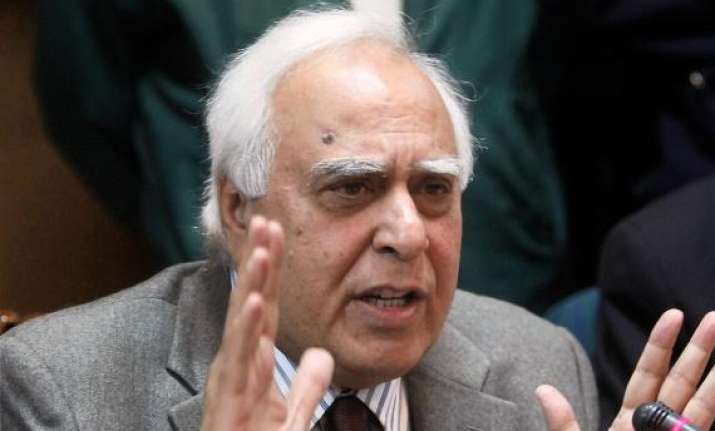 Washington, Jun 12:
Maintaining that the move to have "One nation One test" is in the best interest of the students and parents, Human Resources Development Minister Kapil Sibal has offered to address the objections being raised by certain IITs in this regard.
Currently in Washington to attend the India-US Education Dialogue, Sibal said he has no intention of infringing upon their autonomy and he has always worked for the autonomy of IITs and other educational institutions.
"Quite frankly this is not the Minister's decisions. This is the unanimous decision of the IIT Council, consisted of all the IIT Directors and Chairmen. Then we have the triple IIT Council representatives there, we have NIIT Council representatives there. All of them decided unanimously for a particular course of action," he said.
"In terms of the IIT Act there is an IIT Council. In terms of that Act the Council is entitled to take certain decisions by virtue of a statue. The Council has endorsed those decisions. I do not know what the exact objections to it is? I will go back and find out the exact nature of these objections and will surely address it," he said.
"But one thing I want to make clear that there is no intent to impact on the IIT systems autonomy. That is quite clear. The academic autonomy of the IIT system has to be maintained and must be maintained. The exam that is being contemplated is going to be set by the IIT, not by the government, not by anybody else," he added.
IIT-Kanpur has rejected the 'one-nation one-test' proposal and decided to conduct its own entrance exam.
IIT Delhi Alumni Association and All India IIT Faculty Federation - the two influential organisations opposing the move - have sought an audience with Prime Minister to apprise him of the situation that has arisen out of HRD announcement of new JEE.