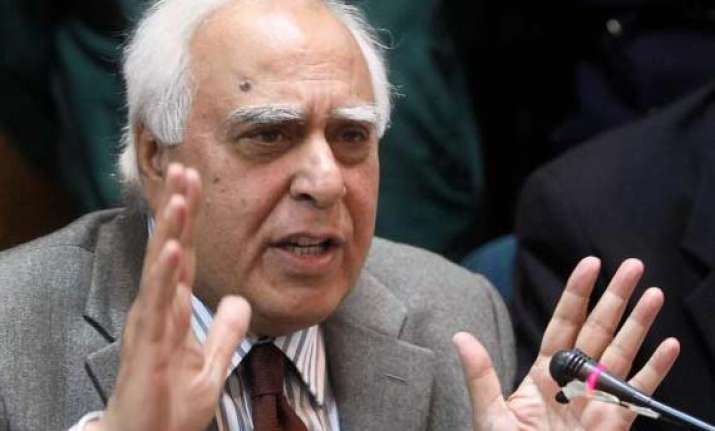 Mumbai: Telecom Minister Kapil Sibal yesterday had a dig apparently at BJP's Prime Ministerial candidate Narendra Modi saying a diamonds and gems cannot be made overnight by "selling dreams" and through "slick talk".
Speaking at an awards function organised by the Gem and Jewellery Export Promotion Council here, Sibal said, without naming Modi, that "there is a deep connection between politics and the diamond industry.     
"What does that tell you about politics? It tells you that it takes experience to produce a gem. You can't produce a gem overnight by slick talk. You can't produce a gem by saying I will change the world.     
"It takes time. It takes maturity. And it takes a lot of work like the tectonic plates work for millions and millions of years. And anybody who wants to sell a dream to the people of India should realise that diamonds are made not by selling dreams", Sibal said.      
Pointing out democracy takes years and years to mature, he said "we are a young democracy and we expect that this democracy should be as mature as larger democracies in the Europe and the US. It is not possible.     
"Every solution is not a one-size-fit-all because of the complexity. And that is why we should stop self-flagellating.
We should look at the great stories of India", Sibal said.      
The senior Congress leader said "democracy teaches us to compete and let the best man win but not by slick talk and jibe but by work on the ground and through experience like the diamond industry."
"Ultimately, there will be one winner. It's competing that matters", he added.