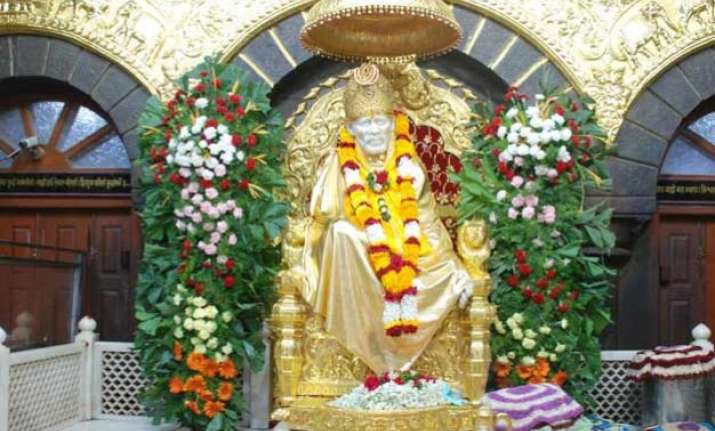 New Delhi: Devotees have showered their love on Sai Baba this New Year by adding around Rs 12 crore to the temple's treasure within a week's time.
According to the data provided by the temple, devotees' offerings this year has broken all previous records. In just 11 days between December 24 and January 3, the temple has received Rs 11 crore and 87 lakh in cash.
Bifurcating it, while on one counter the offerings totalled to be Rs 8 crore and 10 lakh, on the other it was Rs 3 crore and 25 lakh.
The latter also includes demand drafts. The temple also received Rs 19 lakh and 69 thousand rupees through online donation.
Not only this, devotees filled the temple's coffers with precious elements as well. Devotees showered 1.231 kg gold in offerings to Sai Baba. A total of 21 kg of silver too was offered to the deity's temple.
The temple's donations include the ones from different countries. Precisely, 21 currencies made it to the offerings this year.