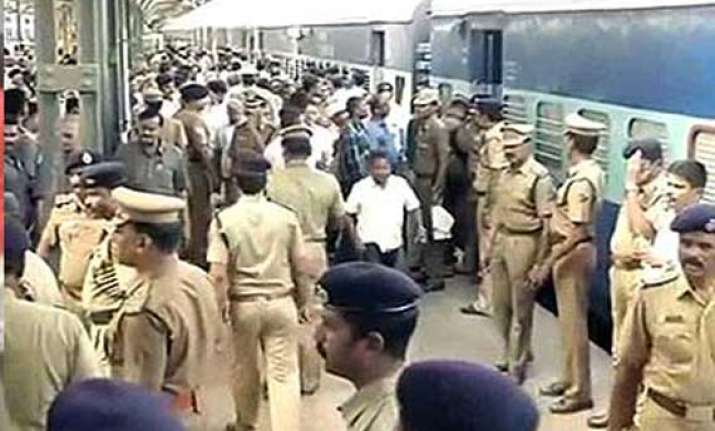 Chennai: Security has been stepped up at airports, railway stations, bus-terminals and key installations in the state, including the Kalapakkam Atomic Power Plant here, in the wake of the bomb blasts on the Bangalore-Guwahati Express.
Police said security has been beefed up at the airports, railway stations, bus stations and other vulnerable areas.
"As you know Bharatiya Nabhikiya Vidyut Nigam Ltd (BHAVINI) and Madras Atomic Power Station (MAPS) are already under security blanket, we have told our security personnel to increase security", BHAVINI Project Director Prabhat Kumar told PTI.
Reports of security personnel subjecting trains to intensive checks resulting in delay in running of trains have come in from various parts of the state.
Authorities have also enhanced security cover at the strong rooms where Electronic Voting Machines that stored votes polled in 39 Lok Sabha constituencies on April 24, have been placed.
Meanwhile, the Chennai airport was brought under a five-layered security with the city police taking over the security of the peripheral areas.
Top Chennai Police officials were overseeing security arrangements which included complete screening of all inbound vehicles including two-wheelers even as a strict vigil was being maintained at the cargo area as well as the old airport.  
Vehicles in the parking area were also being checked, police said, adding, a dustbin was seized after it was found to be placed without "proper authority".