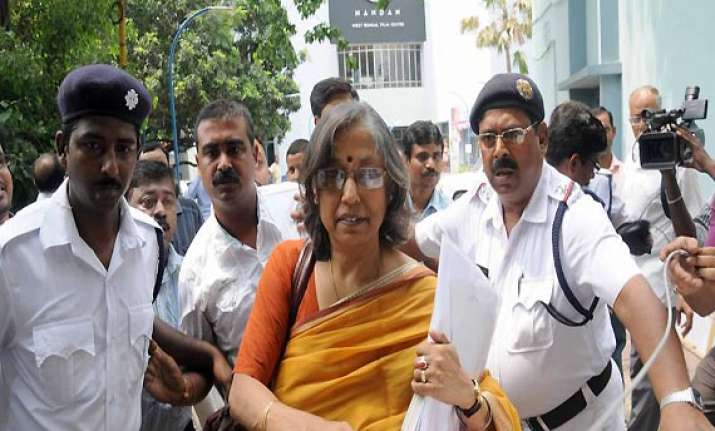 Kolkata, Jun 29: West Bengal State Election Commissioner Mira Pandey today said that the commission had no comment on the Trinamool Congress' objections to the panchayat polls being held during Ramzan.
"The State Election Commission has nothing to comment on this," Pandey said in reply to a question during a press conference.
"This is a panchayat poll and will have to be completed maintaining all directions of the Supreme court.The verdict is very clear," she said.
Stating that the SEC would abide by the apex court order in toto, Pandey said that it would strive to ensure a free, fair and peaceful election and would intimate the state government on the basis of the apex court order.  
Both the commission and the state government would have to make full preparations for the phase-wise elections.  "Not much time is left," she said.
To a question she said that the SEC would coordinate with the state government on force deployment.  "In the recent past, we sought information from the state government about force deployment and now we will make the request again," she said.
The commissioner said that putting up political posters with photographs in public places during the poll process was banned. "This is applicable to all.  
"We will inform the state government about this," Pandey said, stating that the SEC's primacy would have to be respected as per the directions of the Calcutta High Court.  
She said that the commission would shortly hold an all-party meeting and a meeting of observers.