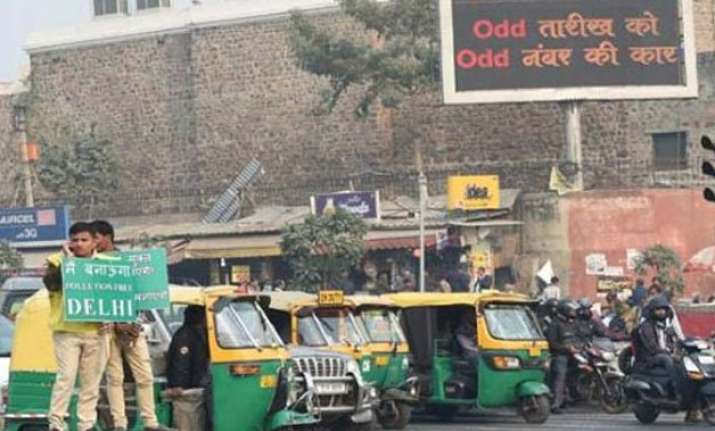 New Delhi: The Supreme Court today declined to hold an urgent hearing of a plea challenging the Delhi High Court's order allowing, on trial basis, the odd-even policy for private cars for 15 days here.
Terming the plea as a 'publicity stunt', the Supreme Court bench headed by Chief Justice TS Thakur said, "People are dying due to pollution. We are doing car-pooling and you want to challenge it."
The Delhi High Court had on January 8 refused to interfere with the Aam Aadmi Party government's pet project to curb air pollution. The court had noted that 'it will not interfere unless the policy is unconstitutional or contrary to the statutory provisions'.
The court had, however, asked the Delhi government to consider the issues raised in over 12 different petitions against the scheme before coming out with similar restriction in future.
The odd-even scheme was introduced on January 1 for a 15-day period to cut smog in Delhi. Cars with odd-numbered licence plates are allowed on the roads on odd-numbered dates and those with even-numbered plates on the other days.
The city government has claimed that vehicular pollution had fallen since January 1 when the scheme was launched.