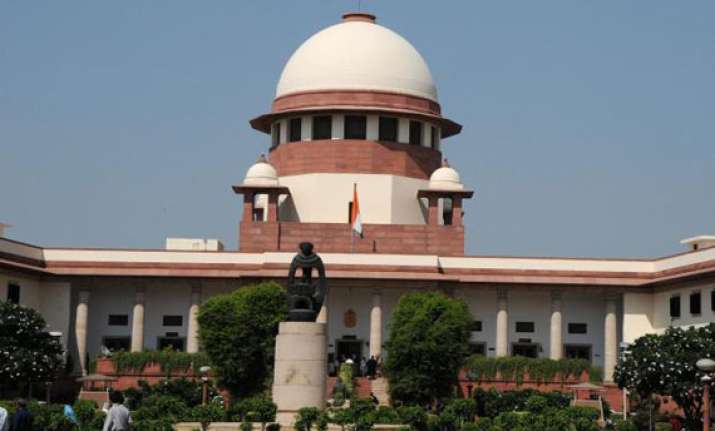 New Delhi: The Supreme Court yesterday dismissed a PIL seeking direction to the Election Commission to take action against all the politicians and political parties indulging in hate campaign during electioneering including making hate speeches.
Dismissing the PIL, a bench of Justice
Dipak Misra
and Justice N.V. Ramana in their judgment said: "We are not persuaded, despite the adroit labour and vehement arguments by the petitioner-in-person to issue notice (to the Election Commission) and accordingly, the writ petition, stands dismissed in limine."
Tracing the evolution of the PIL, the court said: "A public interest litigation pertaining to speeches delivered during election campaign, we are afraid, cannot be put on the pedestal of a real public interest litigation."
Pronouncing the judgment, Justice Misra said: "There are laws to take care of it. In the name of a constitutional safeguard entering into this kind of arena, in our convinced opinion, would not be within the constitutional parameters."
Petitioner, advocate Jafar Imam Naqvi who practises in the apex court, had sought direction to the Election Commission to take action against the leaders and parties engaged in hate campaign including delivering hate speeches.
The PIL petitioner had sought the derecognition of the parties whose leaders invoked hatred against other communities in their speeches.
Saying it would be inappropriate to entertain the PIL and give directions, the court in its order said: "The matter of handling hate speeches could be a matter of adjudication in an appropriate legal forum and may also have some impact in an election disputes raised under the Representation of People Act, 1951."