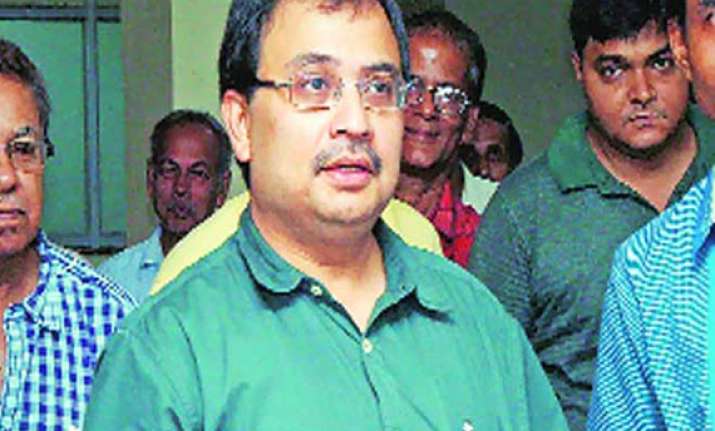 New Delhi:  The Serious Fraud Investigation Office (SFIO) Thursday grilled the suspended Trinamool Congress MP Kunal Ghosh for more than eight hours in connection with the probe into Saradha chit fund scam and he is expected to be questioned again next week.
Ghosh was asked about Saradha group chairman Sudipta Sen's overseas connections and with football clubs, sources said.     
"I have tried my best to answer and I have stated the facts... I am co-operating with them (SFIO)," he said. "I think firstly they wanted me to clarify my position.
Then they had other questions also and they are trying to find out where the money is...," Ghosh told reporters after coming out of the SFIO office where he was grilled between 11 am and well past 7 pm.     
He is likely to be questioned again on October 21.     
According to sources, Ghosh told officials that he was just an employee of the company, and that he had even spent his own money to disburse salaries. He was also asked about source of funding for Saradha group and about the reasons behind Sudipta Sen getting into the media business, they added.     
Ghosh, who was the CEO of the Saradha media group, had earlier threatened to disclose names if he was arrested in the scam and demanded an inquiry by his party, saying that he had much to tell the leadership.     
The Saradha scam, in which lakhs of investors were duped, came to light in April after which Sudipta Sen was arrested along with two others.     
Ghosh said: "The letter which has been written by Sudipta Sen to CBI is not a normal letter. He was advised or provoked by somebody, one or more than one, and the allegations...all those are baseless. The way he was away from Kolkata with cellphone on, with three Kolkata SIM cards, that is completely a pre-planned motivated script."     
Ghosh was summoned by the police in Kolkata six times in the past one month in connection with the scam.