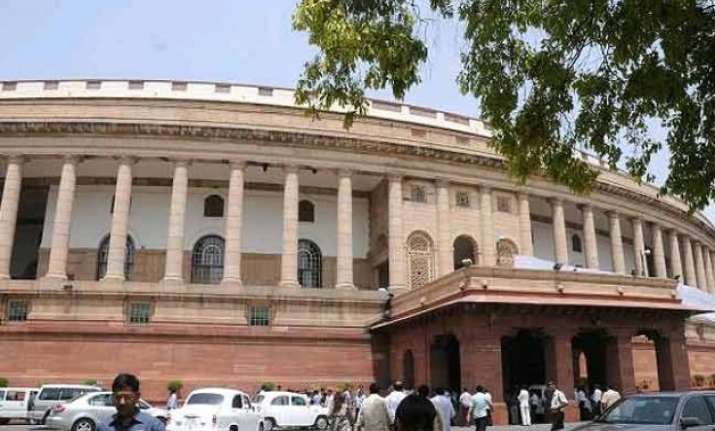 Kolkata: Probing illicit fund raising by Kolkata-based companies, the Ministry of Corporate Affairs has found that group companies of Saradha and Rose Valley mobilised amounts worth Rs 12,740 crore.
The ministry has completed probes against Saradha Realty India and its 13 group firms, while investigation is also over against Rose Valley Real Estate & Construction and its 18 group firms, Minister of State for Finance Jayant Sinha said in a written reply to the Rajya Sabha on Tuesday.
"As per the investigation reports, the quantum of funds mobilised by the… two groups of companies where investigation has been completed was Rs 12,740 crore," Sinha said.
Investigations found that the Rose Valley group had raised as much as Rs 10,281 crore from investors, while Saradha firms had mobilised an amount of Rs 2,459 crore.
According to the details provided by the minister, probe against Saradha group was completed on July 7, 2014, while the probe was completed on December 12, the same year, for Rose Valley companies.
Separately, Corporate Affairs Minister Arun Jaitley also informed the House that his ministry had ordered investigation against 38 companies so far this fiscal of which most companies belonged to Saradha and Rose Valley groups.
Since fiscal year 2011-12, the ministry has probed a total of 102 companies while 96 chit fund companies have been investigated separately by SFIO for alleged violations. As many as 38 firms have been probed by the ministry since April 2014, while 22 companies each came under its scanner in 2012-13 and 2013-14.
The ministry had investigated 20 companies in 2011-12.
As many as 14 firms of Saradha Group firms and 19 of Rose Valley Group  have been questioned by the ministry. Some other firms probed so far are Speakasiaonline, Global Automobiles, ABW Infrastructure, Rose Capital, Bengal Media, Bhasank Food, Tulsiyat Tek, Silver Valley Communications and KNS Infracon.
"As far as Companies Act is concerned, cases of violation of the provisions of the Act by chit fund companies are dealt with in accordance with the Act," Jaitley said in the written reply. "So far the ministry has ordered investigations against 96 such companies by Serious Fraud Investigation Office (SFIO) of this Ministry…," he added.
Some of the companies probed by the ministry in the previous fiscals are Sesa Industries, Reebok, Ambuja Cements and Vaishnavi Corporate Communications.
Meanwhile, the Calcutta High Court rejected the bail petition of Sandhir Agarwal, accused of having taken money from Saradha group chairman Sudipta Sen by promising him to manage market regulator SEBI.
Agarwal's counsel submitted to a division bench comprising Justice Subhrokamal Mukherjee and Justice Indrajit Chatterjee that Sen's tryst with SEBI for alleged illegal money collection businesses began much before he came in contact with him. They also said reports submitted by SEBI with regard to the Saradha scam did not mention Agarwal's name.
The CBI counsel opposed the bail prayer claiming that there were evidence of his involvement and that investigation would be hampered if Agarwal was granted bail at this stage. The court then rejected his bail prayer.