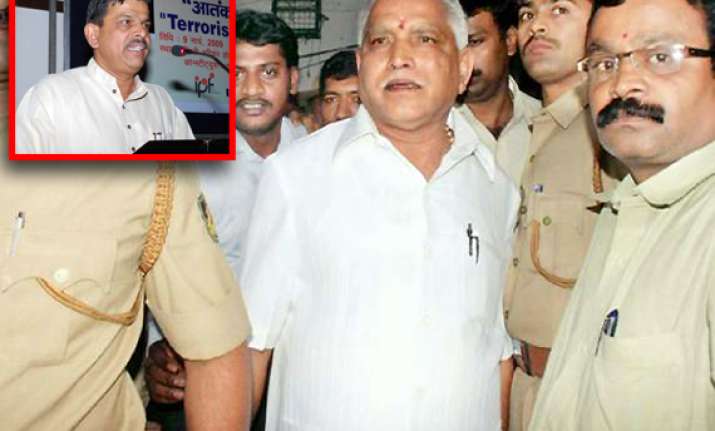 Bangalore, Oct 22: RSS is embarrassed over recent developments involving former Karnataka Chief Minister B S Yeddyurappa, who is in jail in cases relating to alleged land scams, a senior organisation functionary said here today. 

"The recent episode of Yeddyurappa is an embarrassment to RSS. Whenever Yeddyurappa visited Sangh headquarters here, RSS senior functionaries advised him as he is a Swayamsevak. If he has not taken the advice seriously, it is wrong to blame RSS", Joint General Secretary Dattatreya Hosabale said in a statement here.

Yeddyurappa, who has a strong RSS background, used to consult the outfit leaders on various issues, particularly when he confronted a crisis as Chief Minister. 

The former Chief Minister, who had resigned his post after being indicted by a Lokayukta report on illegal mining, is presently in judicial custody till November 3. 

Hosabale said RSS would launch a 20-day campaign from November 1 against the proposed Communal and Targeted Violence Prevention Bill-2011 which he described as "anti-Hindu" and aimed at appeasing the minorities.

The RSS would undertake nationwide centenary celebrations of Swami Vivekananda from January 12, he said.