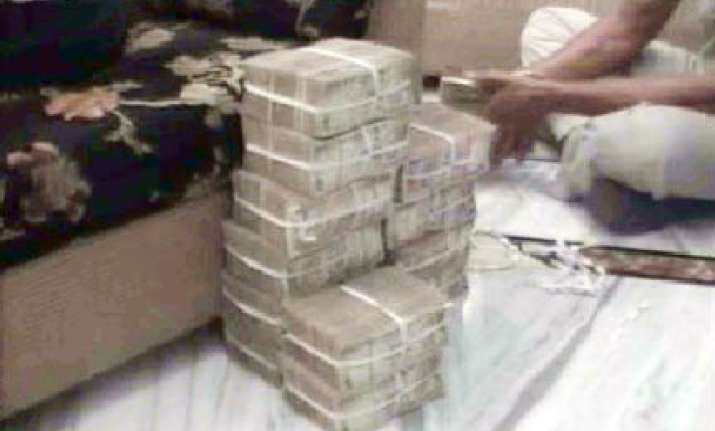 The Rajasthan police Anti-Corruption Bureau conducted searches at the residence of a deputy manager of Rajasthan Co-operative Dairy Federation in Ajmer on Friday evening, but they never dreamed they would stumble upon so much cash. 
Rs 1 crore 15 lakh 42,690 in cash in bundles and tied up neatly inside newspapers was found from the residence along with a large amount of jewellery and costly Scotch whisky bottles. 
Police had to bring in note-counting machines to count the currency bundles in Rs 500 and Rs 1000 denominations. The searches were conducted in the Vaishali Nagar residence of Surendra Kumar Sharma, a deputy manager of the Federation.