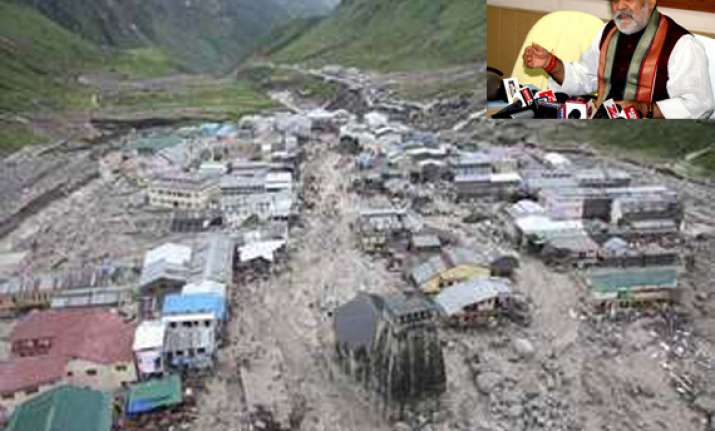 New Delhi, Jun 20: Former Bihar minister and BJP leader Ashwini Chaubey, who survived the flash flood in Kedarnath, has returned to Delhi to reveal that the death toll in the Uttarakhand tragedy in Kedarnath alone could be in the range of 15,000 to 20,000.
Chaubey blamed the Uttarakhand administration for what he called lapses when monsoon had set in.
"The administration should have stopped the Char Dham Yatra on June 14 itself. This could have averted deaths on such a massive scale", said Chaubey.
Heavy rains on June 16 (Sunday) caused major flash floods and landslides leading to a wide trail of destruction across Uttarakhand.
Chaubey described how he and his entourage hid in the Laxmi Narayan temple near the famous Kedarnath shrine, and when the flash flood carrying mud, slush and debris entered, they went up the temple and saved themselves.
"The administration was nowhere in the picture. I rang up the district collector and other officials in the night itself, but no measures were taken, and large number of pilgrims and local residents lost their lives", said Chaubey.