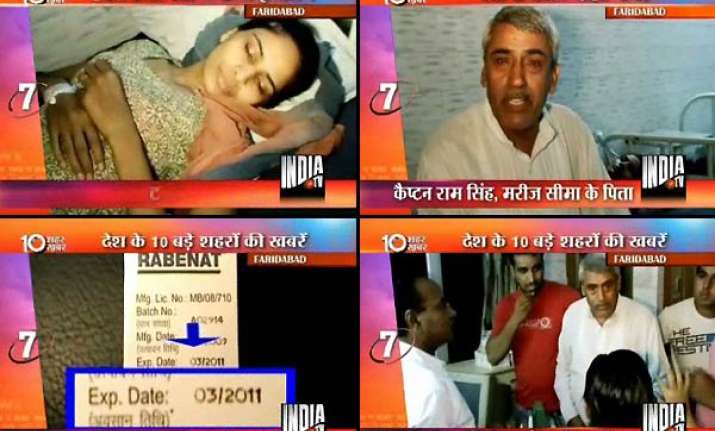 Faridabad, July 18: Relatives of an architect Seema Singh on Sunday caused pandemonium at a nursing home here, after it was found that the nurse had given an injection, which was beyond its expiry date,  in the patient's  saline drip causing deterioration in her health.
 
Seema's father Captain Ram Singh alleged that the expiry date on the injection showed March 2011, and without checking the date, the nurse had injected it in the saline drip. Seema was suffering from dehydration caused by vomiting and loose motion.
 
The doctor at first denied that the injection was sold from the nursing home, but later, on seeing the enraged relatives, he tried to convince them that using an expired injection was harmless.
 
The relatives informed the police, which came and seized the glucose drip and the expired injection. Investigation is on.