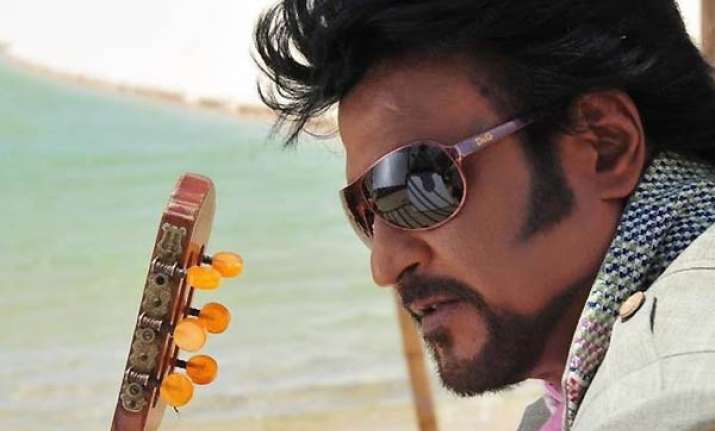 Krishnagiri (TN), May 17 : As many as 50 fans of Tamil superstar Rajnikanth today ate rice spread out on a bare floor at a temple in the industrial town of Hosur, praying for the actor's speedy recovery.
The 'Mann Soru' ritual was held in the Kalikamba temple in Chandra Chudeswara hill temple premises.
"Kalikamba is the favourite God of superstar Rajnikanth and hence we organised the pooja in this temple for his speedy recovery," a fan who participated in the pooja said.
Meanwhile, members of All Actors Fans Association in Hosur also organised special prayers near the Taluk office for the speedy recovery of Rajnikanth.
61-year-old Rajnikanth has been admitted to Chennai-based Sri Ramachandra Hospital in Chennai on May 13 for recurrent respiratory infection and gastro-intestinal problems. PTI