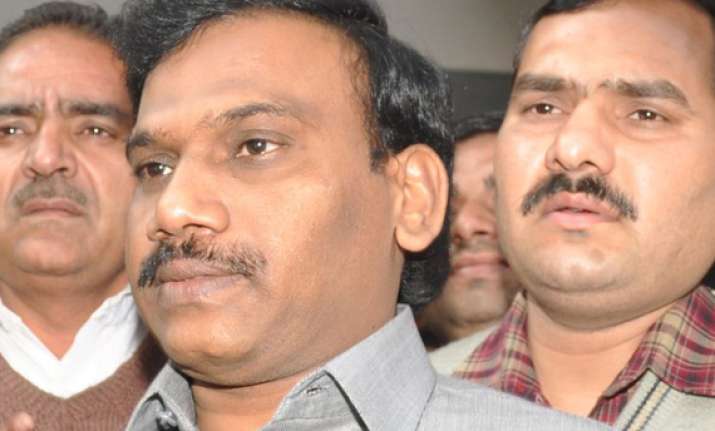 New Delhi, Mar 2: Former Telecom Minister A. Raja on Friday sought a review of the Supreme Court verdict on cancellation of licenses for 2G spectrum saying it violates the "principles of natural justice" and "judicial norms" and that he was indicted without being heard.

Mr. Raja contended that the findings of the verdict against him are "bound to prejudice" his defence in the trial of 2G spectrum allocation scam.

"The judgment of this court in as much as it condemns his action and inaction as Telecom Minister in numerous places is in violation of the basic principles of fair play and justice and affording a person an opportunity of being heard before he is condemned," Mr. Raja, who is in jail for more than a year, said.

"Natural justice requires that if a matter is decided against a person by a judicial or quasi-judicial body, that person should be given an opportunity of being heard and a pronouncement which condemns a person without hearing him would be void. The judgement of the court in the present case has not observed these principles of natural justice and judicial norms and fair play in condemning him without hearing him or giving him an opportunity of being heard," he said.

While cancelling the licenses granted during his tenure, the court had observed "the exercise undertaken by the officers of the DoT between September, 2007, and March 2008, under the leadership of the then Telecom Minister was wholly arbitrary, capricious and contrary to public interest apart from being a violation of the doctrine of equality."

The DMK MP said he should not be indicted by the apex court without being heard and contended he had an explanation that "his actions were legal, proper and without favour."

"The findings of illegalities and favour against him are bound to prejudice his defence in the pending prosecution against him in the court of Special CBI judge where he faces prosecution," he said.