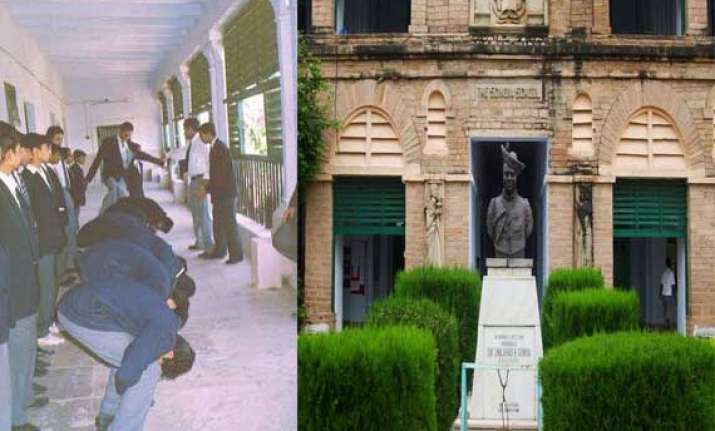 Madhya Pradesh (Gwalior): Revealing the inside story of Gawalior's Scindia School, these cruel pictures, communicated by a student to the media, showcase how students are being brutally ragged in the school.
Junior students are brutally beaten by the seniors using hockey sticks in the school gallery. These pictures are published in an evening newspaper which is in print from Gwalior.
Noticeably, Bihar's Corporate Minister Jai Kumar Singh's son Adarsh Kumar Singh had attempted suicide after he was tortured in the school in the name of ragging. He is being treated in Delhi's Apollo Hospital, where his condition remains critical.