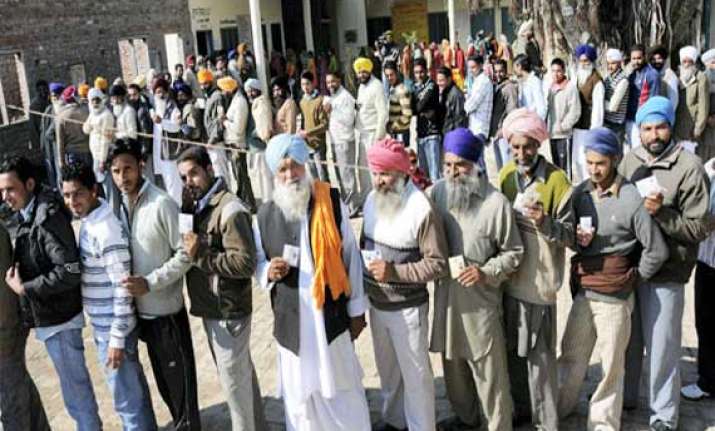 Chandigarh:
Over 1.95 crore voters will be eligible to vote in Punjab Wednesday with the state being put under a comprehensive security of over 75,000 security personnel, senior officers said here Tuesday.
Director General of Police (DGP) Suresh Arora said 59,591 Punjab Police personnel, along with 16,119 personnel (199 companies) of para-military forces would be stationed to ensure security and peaceful polling across the state.
There are 253 candidates in the fray for all the 13 Lok Sabha seats.
The Election Commission (EC) is expecting up to 80 percent voting Wednesday, said Punjab's Chief Electoral Officer V.K. Singh. Punjab recorded 70 percent polling in the 2009 general elections.
The main contest is between the ruling Akali Dal-Bharatiya Janata Party (BJP) alliance and the Congress. The presence of the Aam Aadmi Party (AAP) is likely to make the contest three-cornered in some constituencies.