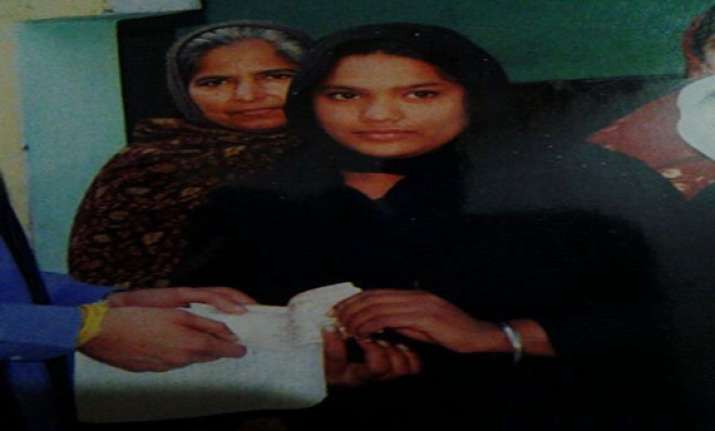 Hoshiarpur(Punjab): Manjit Kaur, the girl who created a storm by refusing to take a free cycle under Akali Dal government's Mai Bhago scheme in 2011, was abducted from her house in Chakowal Shekha by unidentified assailants on Friday night.
Nineteen-year-old Manjit had come out of her house alongwith her brother Harvinder Singh to give fodder to the cattle, when some people abducted her, and thrashed her brother.
By the time Harvinder untied himself and screamed, the assailants had left with his sister.
Manjit Kaur's mother Amarjit Kaur and her father Gurbinder Singh said, there was a political conspiracy behind this abduction.
Gurbinder Singh is a worker of Akali Dal (Mann) and he had unsuccessfully contested the assembly election in 2011 from Garhshankar.
Jagmohan Singh, SP (detective) Hoshiarpur, said a case has been lodged and the culprits are being traced.