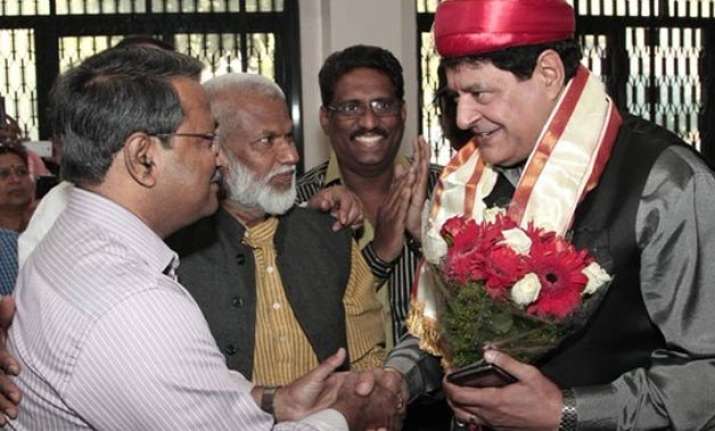 Pune: Gajendra Chauhan today assumed charge as the Chairperson of Pune's Film and Television Institute of India (FTII).
However, the first visit of Gajendra Chauhan to the Film and Television Institute of India (FTII) campus in Pune since his appointment as its chairman today saw huge protest with police using force to disperse the agitating students.
At least 20 students were hit by batons or lathis as they protested today ahead of Mr Chauhan's arrival, some of them were detained by the police.
"Go back, go back" chanted some as Mr Chauhan entered the school, where he will spend the day holding meetings with officials.
We have been brutally targeted by police who lathi-charged us with the knowledge of FTII administration," alleged one of the students as he was put in a police van and whisked away.
The students of the prestigious institution here were on a strike opposing Chauhan's appointment since June 12 last year and called it off on October 28 and returned to the classes.
An FSA representative Vikas Urs said, "We had withdrawn the strike but we have not given up our resistance to the wrong appointments. Police have attacked on our peaceful protesters in connivance with the FTII administration. Our protest will continue".
On campus, another group of students hired men to play dhol or drums to celebrate Mr Chauhan's visit, telegraphing the divide over his lead role.
After assuming charge, Gajendra Chauhan participated in a meeting of FTII society, which has nominated Rajkumar Hirani, BP Singh, Satish Shah, Pranjal Saikia, Narendra Pathak and Bhawna Somaiyya to the governing council.