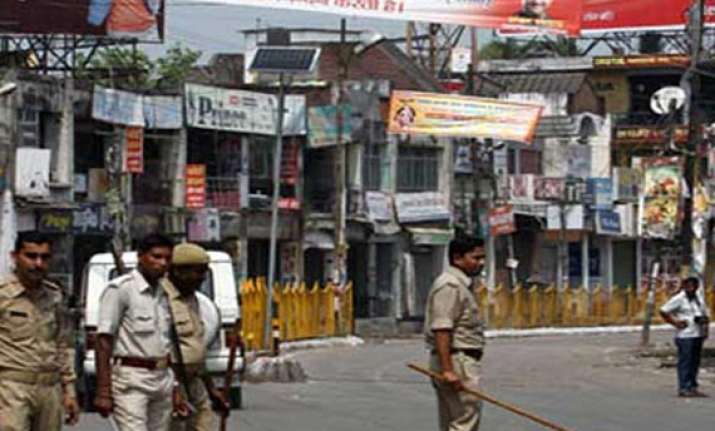 Muzaffarnagar : Property worth over Rs 3 crore was damaged in Shamli district during the recent communal clashes in Muzuffarnagar and adjoining areas.  
According to Shamli's District Magistrate P P Singh, as many as 210 houses including religious structures were found damaged and a loss of Rs 3.40 crore in villages like Fugana, Lannk, Bahawdi, Lisadh in Shamli district has been estimated.  
Meanwhile, the one-member inquiry commission of Retired Justice Vishnu Sahai constituted by the UP government to probe the recent violence will reach here tomorrow, an official notification released by the commission said.  The commission will be working from the camp office of Naveen Mandi guest house here and will conduct inquiry into incidents of violence in Muzaffarnagar as well as in the adjoining districts of Shamli, Baghpat, Saharanpur and Meerut, the notification said.
The commission, constituted on September 9, will mainly look into administrative lapses, if any, in controlling the violence, and will submit its report to the government within two months. Justice Vishnu Sahai is a retired judge of the Allahabad High Court.
The last month's communal clashes in Muzaffarnagar and adjoining areas have claimed 62 lives and displaced over 40,000 people.