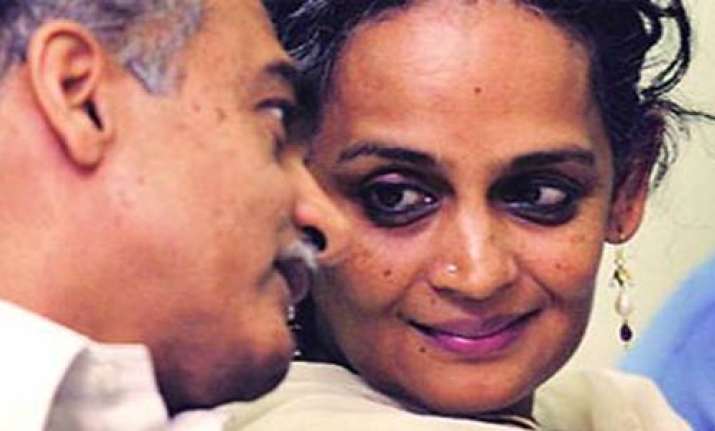 New Delhi, Apr 30:  Lawyer Prashant Bhushan, one of the members of the civil society in the Joint Drafting Committee for Lok Pal Bill on Friday said post-1991 economic policies  focusing on privatization was the root cause of corruption prevalent in India.Bhushan  attacked government's economic policies since 1991, describing them as "precisely the reason" why corruption had become so pervasive in the country. 

Deviating from the anti-politician and ostensibly moral discourse that the Anna Hazare-led campaign has so far maintained, Bhushan, a prominent figure of that campaign, claimed that the process of privatisation had created a "corporate mafia" in the country.He drew a parallel with the situation prevailing in Russia which, he said, had been described by a Russian journalist as a "mafia state."

Bhushan's comments were in sync with the views expressed by many, including writer-activist Arundhati Roy, at the meeting that was organised under the banner of Coalition of Democratic Movements, reports Indian Express.

"Liberalisation gave rise to the industry of privatisation. In the name of privatisation, and disinvestment, the government is now in a position to transfer thousands of crores of public money in the public sector undertakings to private hands. A similar thing happens when the government gives away natural resources, like oil or gas, to private companies. This has led to the creation of a corporate mafia," Bhushan said. 

He claimed that futures trading, "speculative" market mechanisms and "non-transparent financial instruments" were all contributing to corruption.

Taking a swipe at the judiciary, Bhushan said that the new-found enthusiasm of the courts in matters relating to corruption was only a result of "a huge public awakening".  Bhushan said the present Lokpal Bill was not "perfect" and needed improvements. He said in any case, the office of the Lokpal would only be able to deal with "supply side corruption".

"Unless we deal with the demand side as well (from the corporate sector), we would not be able to fight corruption effectively," he said. Earlier, Roy expressed a similar opinion, slamming the economic policies of the government. 

"Twenty years ago, when the era of liberalisation, privatisation and globalisation descended on us, we were told that public sector units and public infrastructure needed to be privatised because they were corrupt and inefficient... Now that nearly everything has been privatised... we find that corruption has grown exponentially. The growth rate of corruption has surpassed anything we could possibly imagine," she said.

While she strongly supported Bhushan for creating a space for those "against whom the Powers are arraigned," Roy took a dig at Anna Hazare for his praise of Gujarat Chief Minister Narendra Modi's development work. "...many of us were left to wonder whether we were being offered a supposedly incorruptible fascist as an alternative to hopelessly corrupt supposedly democrats," she said. 

Aruna Roy, a member of the Sonia Gandhi-led National Advisory Council, said the need of the hour was to create a strong office of Lokpal that would be able to deal effectively with "big scams, big financial crimes".

"People are feeling helpless. In the last one year, the manner in which this government has been dithering over the enactment of a Food Security Bill is also an example of corruption," she said.Nikhil Dey of Mazdoor Kisan Shakti Sangathan said there was a long battle ahead and it was important to look at a step-by-step progress.

"It would be correct to say that there is a politics of anti-corruption. And it is our duty to tell everyone what our politics is. It is our duty to say who we stand against," he said.