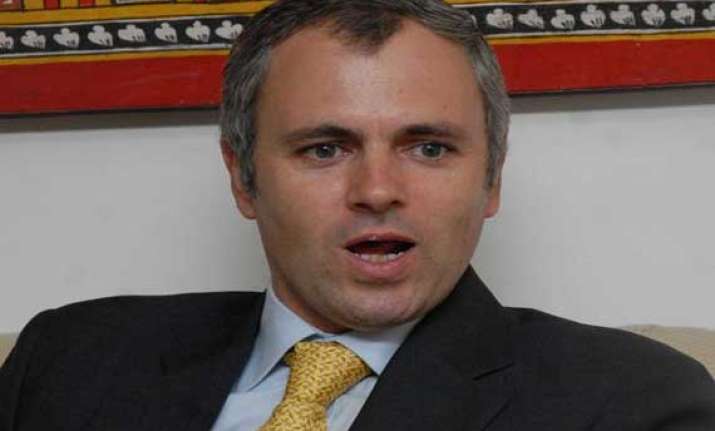 Srinagar: Jammu and Kashmir Chief Minister Omar Abdullah has directed that No-Objection Certificates (NOCs) should be issued in a time bound manner to private educational institutions in the state.
For this, the process will be brought under the ambit of Public Services Guarantee Act (PSGA), an official spokesman said here today.
The direction from the Chief Minister came after a delegation of Private Schools Coordination Committee (PSCC) met him requesting his intervention in making the system of granting affiliation, recognition and other related issues by the Education Department hassle free, time bound and smooth.
Omar said the guidelines would be reviewed and added, "No compromise, whatsoever, shall be made in ensuring safety, security and education of students besides providing basic facilities in the private educational institutions."
"All of us should be concerned also about safeguarding the interests of the teachers and other staff working in private schools and colleges," he said and impressed upon private educational institution owners to rationalise their fee structure and upgrade facilities.
In another meeting with Kashmir Hoteliers Association, Omar took stock of various issues and problems confronting them and directed the tourism, transport and urban development departments to look into the genuine problems of the industry in a holistic manner and come up with a feasible solution.
The Chief Minister also discussed various issues of transporters in a high-level meeting and directed the Vice-Chairman, Srinagar Development Authority, to take required measures for upgrading facilities in the Transport Nagar in Bemina area and finalise allotment of plots to them as early as possible.
In a meeting with Information and Communications Technology Association (ICTA) representatives, Omar discussed issues pertaining to Information Technology Industry and directed officers concerned for taking early action in addressing matters raised by the association, the spokesman said.
Among other things, ICTA highlighted the issue of establishment of IT Park, provision of 1.5 per cent funds for this sector in the plan allocations, extension of a cable termination station and internet exchange link from Chandigarh to Srinagar.