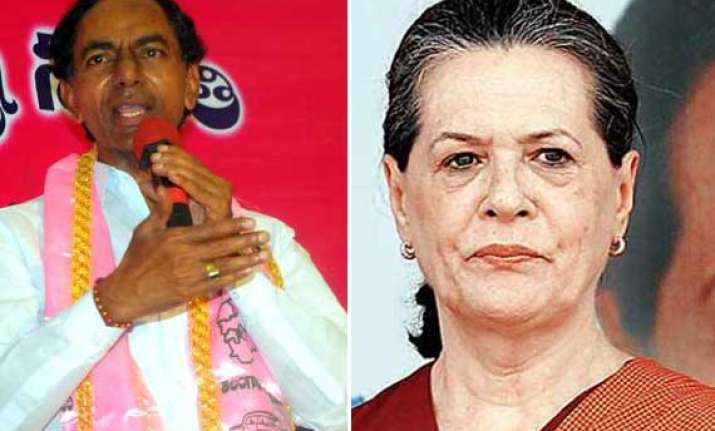 Hyderabad: Complicating further the matters for Congress, smarting under the backlash from Seemandhra leaders over passing of Telangana Bill, the TRS reportedly wants more share of seats in the Lok Sabha and Assembly elections in Andhra Pradesh as its pre-condition for merger with the party.
According to sources here,  the TRS wants at least half of the 17 Lok Sabha seats and one-third of Assembly seats in the region in the coming elections.
Though this is said to have put Congress in a tight spot, the political scene doesn't look rosy for the TRS either.
For the ruling Congress, which has 12 sitting MPs and 46 MLAs, granting the TRS' wish will be a politically-challenging task at a time when it is hoping to reap maximum dividends from the creation of Telangana state.
At least in the case of Lok Sabha seats, it will only be detrimental for the Congress to deny tickets to its sitting MPs only to please the TRS.
Congress leaders here fear that it could trigger dissidence on a large-scale within the party if the TRS' demand was conceded.