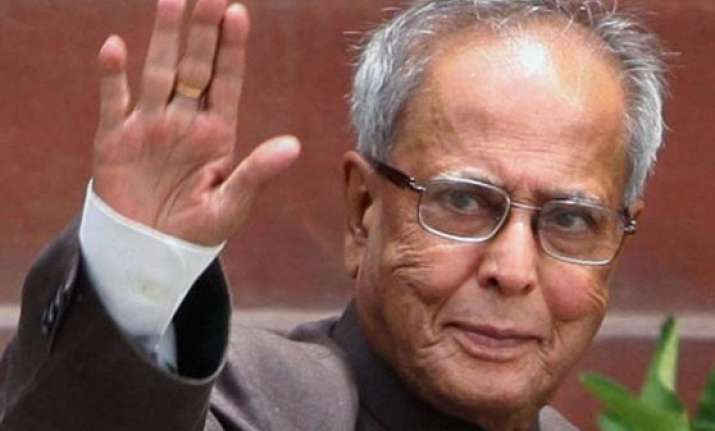 New Delhi: President Pranab Mukherjee on Wednesday extended greetings to the people on the auspicious occasion of Diwali.
In his message, the President said, "On the joyous occasion of Diwali, I extend my warm greetings and best wishes to all my fellow citizens in India and abroad."
He said that the Diwali is a harbinger of joy and happiness and celebrates the victory of good over evil, knowledge over ignorance and light over darkness.
It is also an occasion for strengthening bonds of friendship and goodwill between people of all communities and religions, he said.
"May this year's celebrations dispel the darkness of ignorance and bring the light of happiness for those who are less privileged. Let us celebrate this festival by reaffirming faith in all that is good, noble and virtuous and instilling in ourselves pride in the composite culture of India. Let us do everything possible to make this year's Diwali celebrations pollution free and environmentally safe," the President said.
Vice President Hamid Ansari also greeted the nation on the occasion of Diwali saying the festival of lights be the harbinger of peace, prosperity and happiness in our society.
"I convey my warm greetings and good wishes to the people of our country on the auspicious occasion of Diwali," he said.
Diwali is one of the biggest festival of India which is celebrated with great enthusiasm and happiness. This year, Diwali, the festival of lights will be celebrated on October 23.