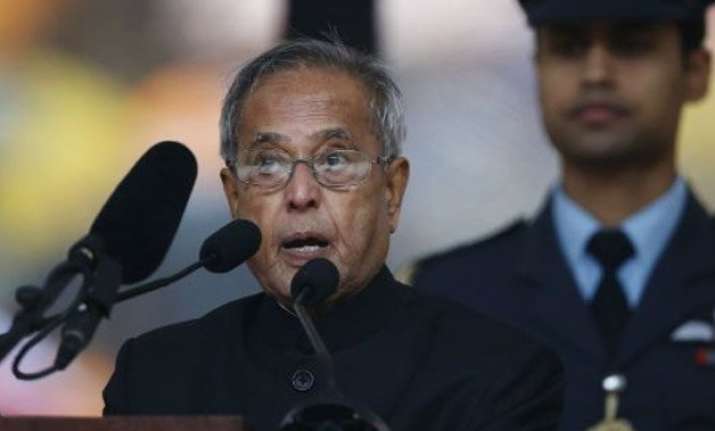 A school teacher convicted for rape and murder of a minor girl in Pune 13 years ago will finally be hanged to death. President Pranab Mukherjee turned down the mercy plea of convict Shivaji Shankar Alhat, 58, who was sent to gallows by a Pune court in January 2003. Alhat is currently lodged in the Yerwada Central Jail in Pune where Mohammad Ajmal Kasab was the last man to be hanged in November 2012.
"We have received the communication from the President's office about the mercy plea being turned down. Now the additional district judge of Pune, who had awarded the penalty, will fix the date of execution," said a highly-placed source in the Home department.
Alhat was convicted for raping and murdering the victim, Hemalata Nanavre. As per the prosecution, Alhat lured the little girl to a nearby hill in Junnar on the pretext of collecting firewood on the morning of January 14, 2002. There he raped the girl and then stabbed her 21 times, before strangulating her to death. He later hid himself in a sugarcane field for two days.
Meanwhile, the villagers recovered Hemalata's body on the morning of January 15 by the hillside. Hemalata's mother Sushila filed an FIR against Alhat at 10.15 am the same day with the Junnar police, following which the police carried out a panchanama at the rape and murder site and conducted a search for Alhat.
When the police nabbed Alhat from the sugarcane fields two days later, they found the rope used for strangulation on his person. The blood stains on Alhat's clothes matched that of Hemalata. The blood-stained knife used by Alhat was also recovered from a field nearby.
In the judgment, then Additional District Judge - Pune, Justice L S Pavshe, called Alhat 'shaitan' (demon) for committing the crime and said the judiciary would be failing in its task, if it did not pronounce the death sentence.
Alhat, who was a father of three, had even appealed that he was impotent, a fact that was negated through a medical examination. The judge said Alhat had brought shame to the noble profession of teaching and did not deserve any mercy. As many as 17 witnesses deposed in this case.
Previous cases of executions in the state:
Ramrav Chandu Baj Jadhav April 16, 1993
Vigyaghar Ramrav Jadhav April 16, 1993
Chkradhar Ramrav Jadhav April 16, 1993
Amritlal Someshwar Joshi July 12, 1995
Mohammad Ajmal Kasab November 21, 2012