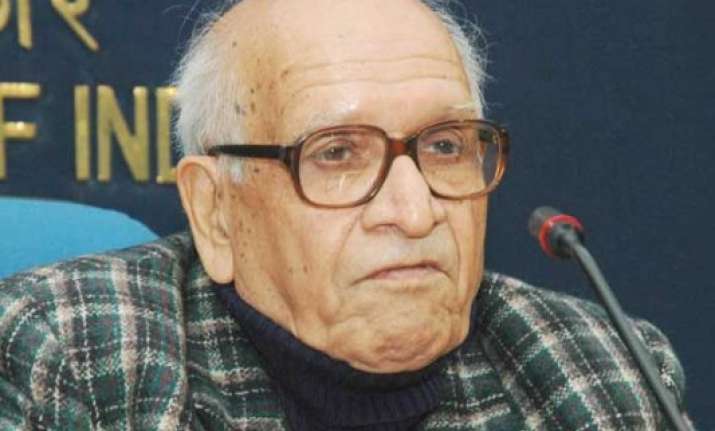 New Delhi: President Pranab Mukherjee on Sunday condoled the passing away of noted historian Bipan Chandra.
In his condolence message to his son, Bikas Chandra, the President said, "I am extremely saddened to learn about the passing away of your father, Prof. Bipan Chandra."
Bipan Chandra was one of the foremost scholars in our country on modern India.
For his immense contribution towards the study of Indian history, he was honoured with a Padma Bhushan.
"I convey my heartfelt condolences to the members of the bereaved family and his countless fans and friends. I pray to the Almighty to give you and your family the strength and courage to bear this irreparable loss," the President said.
86-year-old Chandra died in his sleep on Saturday morning. He died at his home in Gurgaon.
Author of several books such as 'The Making of Modern India: From Marx to Gandhi', 'History of Modern India' and 'The Rise and Growth of Economic Nationalism in India', Chandra was also the former chairman of the National Book Trust (2004-12).
The former professor of history was also considered to be an authority on Mohandas Karamchand Gandhi.