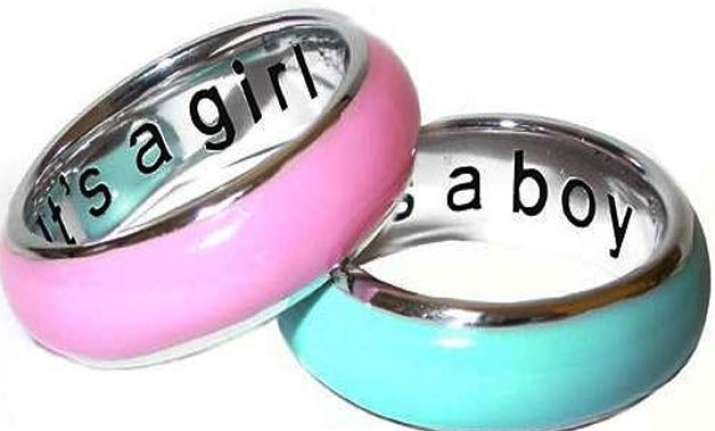 New Delhi: The practice of prenatal sex selection in favour of male births is not connected to poverty as the economic progress in past decades has not necessarily translated into more gender equality, experts believe.
During an international conference here on "Policy dialogue on prenatal sex selection", experts deliberated upon the reasons behind the practice and possible solutions to deal with gender discrimination.
"We have a patriarchal society where parents often prefer sons over daughters for variety of reasons but we need to understand that this is not happening in the medieval period but 21st century.
"The reason behind this is no longer poverty where parents prefer sons considering old age support, avoidance of dowry costs or greater economic prospects but it is happening even more in regions that boast of high levels of educational attainment and relative prosperity," said Mary E John from Centre for Women's Development Studies (CWDS).  Hence, the practice is no longer connected to poverty, she added.
Noting that over 6 lakh girls are killed due to sex selective abortion every year, Rakesh Kumar, Joint Secretary Ministry of Health said, "Gender of the first child often exerts a greater influence on whether the family will tolerate a daughter or not, as compared to other factors."
"It is an established fact that if the first child is girl, the chances of sex selection increase in the next pregnancy," he said.
The experts were also of the view that the illegal availability and affordability of prenatal screening technology and a large number of private medical facilities willing to illegally cater to this demand has abetted the practice.
"We have progressed economically in the past decades but the declining child sex ratio makes it evident that the growth has not necessarily changed the traditions of gender discrimination," said Axel Harneit Sievers, Country Director, Heinrich Boil Stiftung, a German foundation which conducts and supports civic educational activities worldwide.
Fredrika Meijer, Country Representative UNFPA, India suggested strengthening of curriculum in medical schools to address the problem.
"We need to train our future doctors on various gender concepts. I believe strengthening the MBBS curriculum to address subjects like gender bias and gender violence will create awareness among them," she said.  
The two-day conference organised by Centre for Social Research to exchange international knowledge on sex-selective practices and methods of addressing the problem, began here today.
Experts from South Korea, Vietnam, Germany and USA will join the conference to share best practices and develop policy recommendations incorporating international perspectives on sex-selective practices.