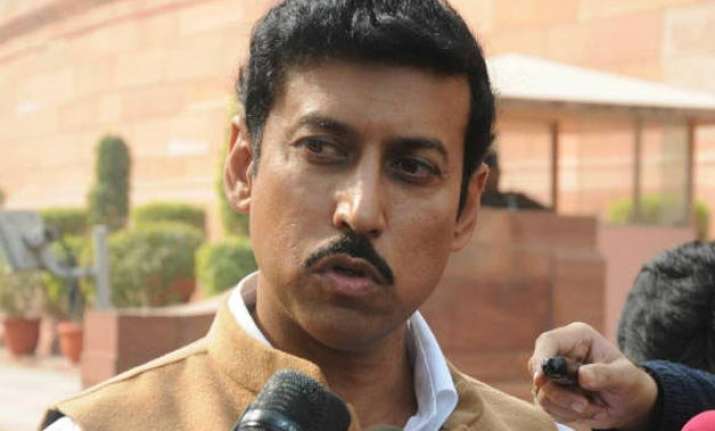 New Delhi: Stressing that the government was committed towards strengthening Prasar Bharati in the changing media scenario, union minister Rajyavardhan Rathore on Thursday said it has a major responsibility to take news and information to the remotest corners of the country.

Inaugurating the symposium on "Naye Bharat Ki Rachna Aur Prasaaran Maadhyam" on the occasion of Indian Broadcasting Day here, the minister of state for information and broadcasting said the public service mandate has enabled Prasar Bharati to live up to the role and challenges of fair and balanced reporting.

He said the government was also committed to expanding the FM radio network through the Phase III auctions and to provide the better quality transmission.

"The government was making efforts to replace shortwave and medium wave with FM broadcasts throughout the country," he said.

Rathore said steps are being taken to encourage and strengthen the community radio movement as it empowers local communities by encouraging local languages, local talent and information dissemination.