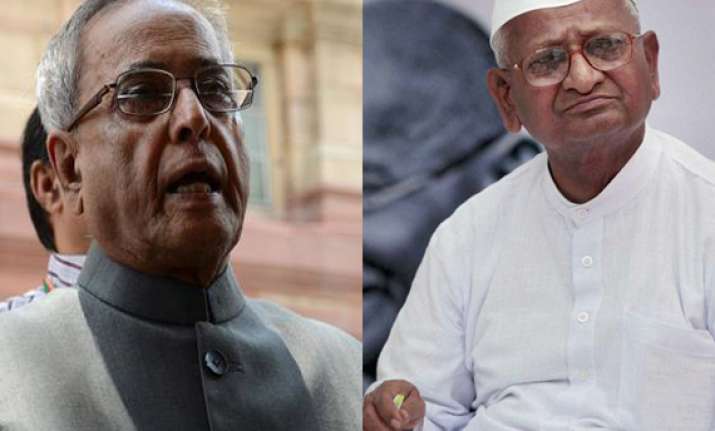 Mumbai, Jun 19: While two Team Anna members targetted UPA Presidential nominee Pranab Mukherjee and demanding a probe into allegations against him, anti-graft crusader Anna Hazare on Monday appeared to endorse his candidature for the top post terming him as "better than other UPA ministers".
"Pranab Mukherjee is a better minister compared to the rest of the ministers in the government. But if the President could be chosen through direct election, then A P J Abdul Kalam could have been elected easily," he told a Marathi news channel.
"Mukherjee is an efficient minister. He has played an important role in several key decisions.
He has been fielded by UPA. Had it been any other minister, I would not have approved," Hazare added.