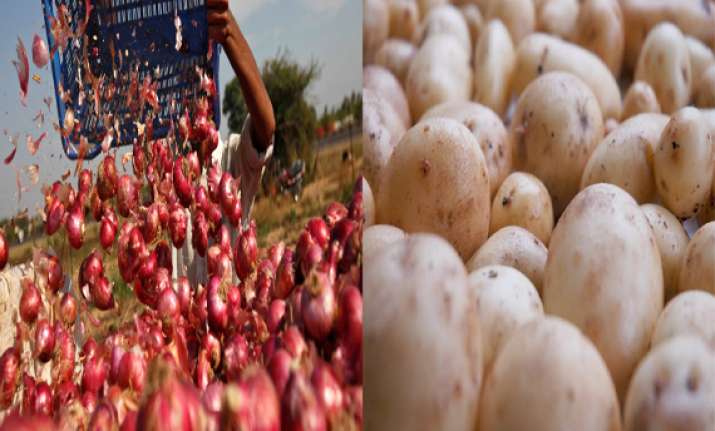 New Delhi: The prices of potato and onions shot up in retail markets of the capital on Monday with reports of rains in Punjab affecting potato output and post-cyclonic rains  damaging onion crops in Andhra Pradesh and Maharashtra.
Residents of the National Capital Region however blamed the price hike on unscrupulous middlemen and wholesale merchants who have been giving lame excuses in order to make a killing on the market.
The price of one kg of potato was being sold for Rs 40-50 in Delhi, while the price of a kilo of onion was being sold for Rs 85 to Rs 90.
Normally during autumn, wholesale markets in Delhi used to overflow with potatoes from Punjab, but because of failed crops due to unseasonal rains, the supply has been far less this time, said a wholesale trader.