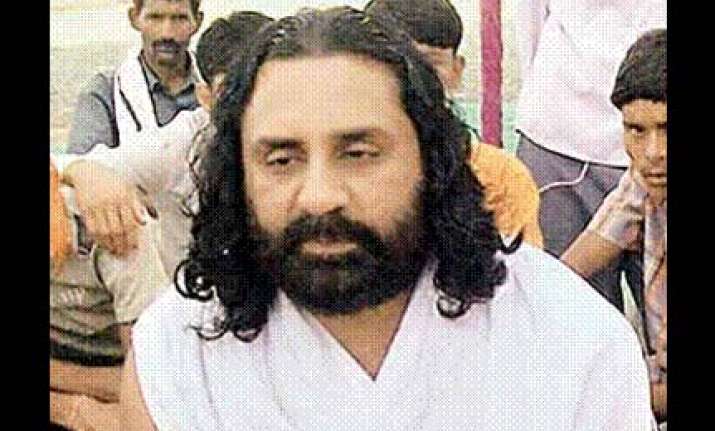 Delhi Police has initiated the process to invoke provisions of MCOCA against a 39-year-old self-styled Godman who was arrested for allegedly running a multi-crore sex racket in the national capital.
Shiv Murat Dwivedi (39) alias Ichchadhari Sant Swami Bhimanand Ji Maharaj Chitrakoot Wale, who had set up a 'temple' in south Delhi's Khanpur, was arrested with a man and six women, including two airhostesses, last week on charges of prostitution.
"We have initiated process to invoke MCOCA against Dwivedi," Deputy Commissioner of Police (South) H G S Dhaliwal said.
The provisions of MCOCA allows police to furnish as evidence confession the accused made before a senior official not below the rank of a DCP.
Police believe that Dwivedi was in close association with some notorious pimps, including Sonu Punjaban and two others who was arrested in November 2008, and were running the racket along with them.
Apparently, they fell out and the others were arrested.
Sources said Dwivedi earned crores of rupees through the sex racket. Half a dozen diaries were recovered from Dwivedi's possession which contains a large number of names, including some politicians. However, the veracity of his claims is yet to be ascertained, they said. PTI