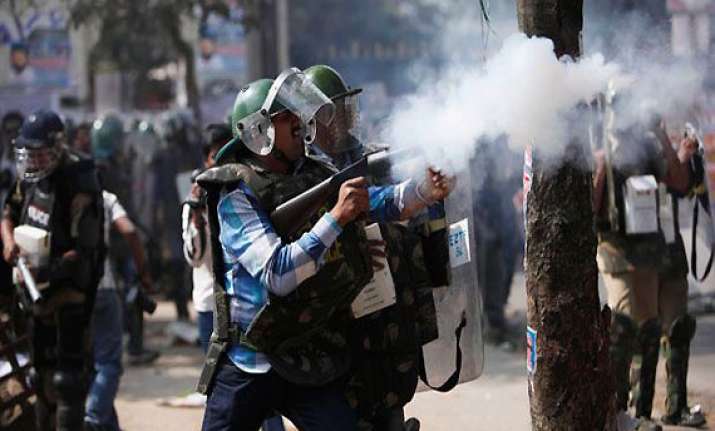 Kurnool: Police today fired teargas shells to disperse a mob damaging vehicles in Madhurnagar area as part of the bandh being observed by supporters of a "united" Andhra Pradesh against the Union Cabinet's decision to create Telangana state.
Taking advantage of a power cut in the area, a group of protesters started damaging private vehicles by pelting stones and attempted to block the road, prompting police to fire a few teargas shells to disperse them, a senior police officer told PTI.
"The situation is under control and protesters have been dispersed. Traffic has been restored," he said, adding additional forces were deployed in the area.