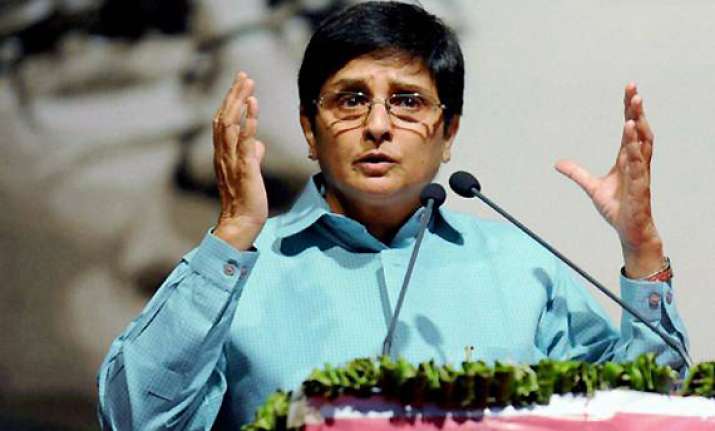 New Delhi, Oct.18: Team Anna and political parties today condemned the slipper attack on activist Arvind Kejriwal as unacceptable and unfortunate while Anna Hazare said he is not deterred and that his group is ready to face 'bullets' to eradicate corruption.

Union Law Minister Salman Khurshid said there is no place for violence in a democracy and that if anyone felt the need for protection they could seek it.

Reacting to the attack on his close aide in Lucknow, Hazare, who has been on a 'maun vrat' (vow of silence) in his native village Ralegan Siddhi, said he is planning a trip to the Uttar Pradesh capital to make people aware of corruption.

"It is very unfortunate... We are ready to face not only slippers, but even bullets... I will go to Lucknow to spread awareness," said Hazare writing on a piece of paper.

Congress and BJP joined Team Anna in slamming the attack which was also condemned by the Union Government.

"We condemn it. We oppose it. We are against attack on anybody," Congress spokesperson Rashid Alvi said, adding his party too was against corruption.

BJP spokesperson Shahnawaz Hussain termed the attack as "most unfortunate" saying such acts are against the basic tenets of democracy.

"This attack is most unfortunate. Such acts are against the basic tenets of democracy. But who is behind this? Who all are angry with Kejriwal? All these things should be fully investigated. Ever since he has been raising his voice against corruption, some people have been antagonised," he told PTI.

Khurshid said the attack was "completely unacceptable."

Kiran Bedi, a prominent Team Anna member, said attacks against their group will not deter them from keeping up the crusade of voter awareness. "We are on mission mode for Jan Lokpal Bill," she said.

Bedi said there could be a possible connection between the physical attack on a key Team Anna member Prashant Bhushan last week and that on Kejriwal.

She demanded an independent probe into the incident.  Another key Team Anna member Medha Patkar said she was shocked "because this cannot happen to a person who has really worked to wipe out corruption.

"I really demand security, if Kejriwal agrees to do that. I demand immediate action by local police," she said.

Yoga Guru Swami Ramdev said it was unfortunate to see serial attacks on social activists  who are raising peoples's concern and issues of national interest.

"It's darkest phase of rule of law. It's government's duty to protect whistle-blowers and activists," he said, adding that some "sponsered elements and frustrated culprits" were behind these attacks.