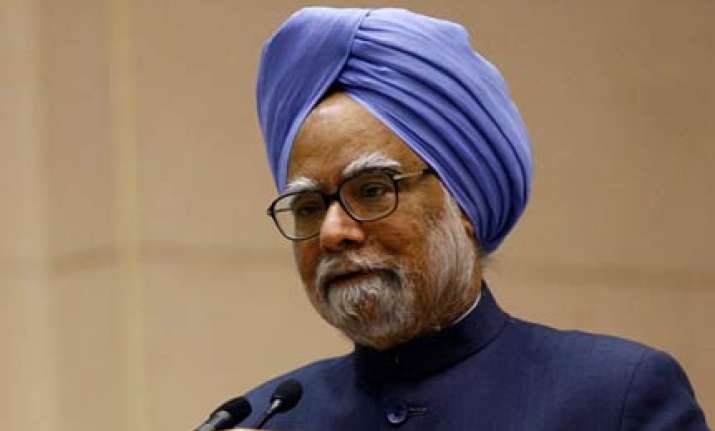 New Delhi, Oct 22 :  Giving a fillip to India's 'Look East' policy, Prime Minister Manmohan Singh will undertake a three-nation tour of Japan, Malaysia and Vietnam from Sunday to discuss greater integration and engagement in diverse fields, particularly trade.
The Prime Minister will travel to Japan and Malaysia for bilateral visits and Vietnam for the 8th ASEAN-India Summit from October 24 to 30.
In Tokyo, civil nuclear cooperation, enhancing trade ties and UN reforms are expected to dominate the annual Summit talks that Singh will have with his Japanese counterpart Naoto Kan.
The two countries have already begun talks on civil nuclear cooperation and have expressed desire to conclude an agreement in this regard as soon as possible.
The two sides are also working to conclude an Economic Partnership Agreement before Singh's visit to Tokyo amid expectations that the two-way trade will witness a 10-fold increase from USD 12 billion in 2008-09.
Singh and Kan are also expected to discuss ways to re-energise the G-4 grouping that is pushing for reform of the UN, particularly expansion of the Security Council and inclusion of new permanent members.
This assumes significance as India recently was elected to the Security Council as a non-permanent member.Besides India and Japan, the G-4 also consists of Brazil and Germany.
"The two Prime Ministers will discuss bilateral, regional and global issues," the External Affairs Ministry said today.
Singh and his wife Gursharan Kaur will be received in audience by the Emperor and Empress of Japan
In the second leg of his tour, the Prime Minister will pay an official visit to Malaysia from October 26 to 28 at the invitation of Malaysian Prime Minister Mohd Najib Tun Abdul Razak.The latter was on a State visit to India in January.Singh and Razak will have in-depth discussions on all facets of bilateral relations, as well as regional and global issues of mutual interest, the MEA said.
His other engagements include an audience with the King and Queen of Malaysia, launch of CEOs' Forum, Khazanah Global Lecture 2010, visit to 'Little India' and attending Indian community reception hosted by the High Commissioner.
In Vietnamese capital Hanoi, Singh will attend the ASEAN-India Summit and East Asia Summit, whose focus would be enhancing integration of the East Asian region with India in terms of connectivity and trade.He will also have bilateral meetings with a number of ASEAN and other leaders on the sidelines of the summits.
India has been keen on greater economic integration with East Asia and creation of a supportive regional financial architecture.New Delhi also desires realization of the Comprehensive Economic Partnership and the Mekong India Corridor. PTI