Follow us on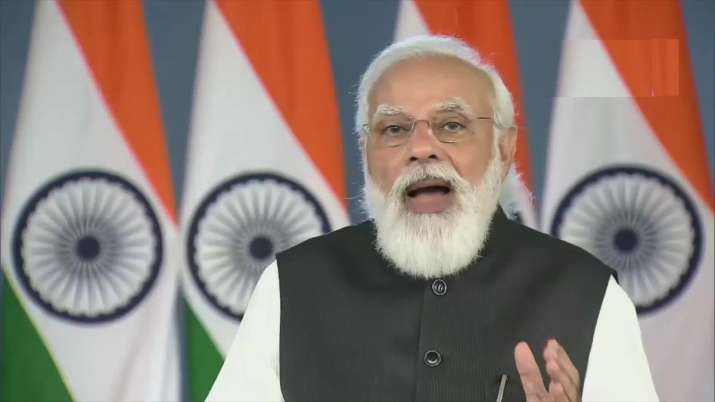 Minister Narendra Modi on Thursday virtually laid the foundation stone of four new medical colleges in Rajasthan. He also inaugurated the Institute of Petrochemicals Technology (IPT) located in Sitapura, Jaipur. The medical colleges are based in Banswara, Sirohi, Hanumangarh and Dausa.
Brief video presentations on the medical colleges and institutes were shown in the programme.
"We are working on a new national health policy to transform the health sector of the country. Swachh Bharat Abhiyan to Ayushman Bharat and now Ayushman Bharat Digital Mission, etc. are part of this," PM Modi said.
"This pandemic has taught a lot in the health sector across the world. Every country is engaged in dealing with this crisis in its own way. India has resolved to increase its strength, self-reliance during this time," PM added.
These medical colleges have been sanctioned under the centrally sponsored scheme for "establishment of new medical colleges attached with district/ referral hospitals".
Preference to set up medical colleges is given to underserved, backward and aspirational districts. Under three phases of the Scheme, 157 new medical colleges have been approved across the nation.
Taking to Twitter, the Prime Minister wrote, "Top quality education is a priority for our Government. At 11 AM, CIPET: Institute of Petrochemicals Technology, Jaipur will be inaugurated. This institution will cater to the aspirations of youngsters who want to study aspects relating to petrochem and energy sectors."
Union Minister Mansukh Mandaviya, Rajasthan Chief Minister Ashok Gehlot and Lok Sabha speaker Om Birla were also present on the occasion.
Speaking at the occasion, Om Birla lauded the PM Modi-led Central government for paying attention to the health infrastructure in the nation.
"The four medical colleges in Rajasthan will help in the development of the health infrastructure in the tribal areas of Rajasthan," Birla said.
The PMO informed that together with the Rajasthan government, the government of India has established CIPET: Institute of Petrochemicals Technology, Jaipur.
"It is self-sustainable and dedicatedly serves the needs of the petrochemical and allied industries. It will provide education to the youth to become skilled technical professionals," it added. 
ALSO READ: PM Narendra Modi likely to visit Uttarakhand in October