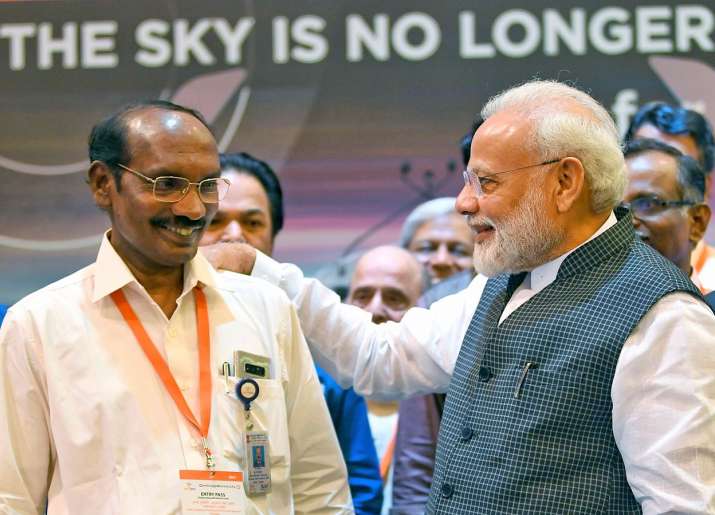 Prime Minister Narendra Modi on Monday made a big revelation on why he attended ISRO's historic Chandrayaan 2's moon landing quest despite knowing that it might not be a safe and expected touch down for Vikram Lander. PM Modi revealed that there were words of caution against attending the event as success was not guaranteed considering the risks involved.  Speaking at the Pariksha Pe Charcha 2020 event at Delhi's Talkatora Stadium, the prime minister shared how he was reading the faces of scientists involved. 
"I am not a scientist. So I could just read the expression," PM Modi said recollecting Vikram Lander's descent on moon's south pole. "During Chandrayaan II, the entire country felt demotivated at its failure. At times, failure weakens us."
"Some people had told me not to attend the launch event saying there is no surety, what if it fails. I told them that is the reason I must be there,"  PM Modi revealed during Pariksha Pe Charcha.
"I could see the faces of the scientists which were changing in the dying seconds [of Vikram lander's descent]. They [Scientists] came and informed me later. After about 10 mins, they told me it was not happening. I told them not to worry. I spoke to few scientists present in the room and then left" PM Modi said recalling Chandrayaan 2's moon touchdown quest. "After a while, I left for the hotel. I was disappointed just like the entire nation," he said.
"When I reached the hotel room, could not sleep. My PMO colleagues had already retired in their room. I was around 3 AM. I was strolling in the room thinking about the scientists. I called my team again at that time. I could have left the town [Bengaluru]." PM Modi was scheduled to leave the town at 9 AM the next morning, Sept 7. 
"I summoned the PMO team and changed the schedule. I met the scientists early morning the next day. I shared my emotions with them and lauded their efforts. We can find an education about success in failures," PM said, emphasizing how failures are the pillars of success. "So, never stop at failure. Keep trying," PM Modi told as students listened in attention. 
The Indian Space Research Organisation (ISRO) designed Chandrayaan 2 to soft-land a probe on the moon, but the Vikram Lander lost control 500m short of the lunar surface and crashed.
"We can add enthusiasm to every aspect of life. A temporary setback doesn't mean success is not waiting. Infact, a setback may mean the best is yet to come," the prime minister further added. Chandrayaan-2's Vikram lander crash-landed on Moon after it failed to reduce the velocity during a controlled descent than the set parameters, the government had said in a written reply to a question on Chandrayaan-2's failure in parliament.