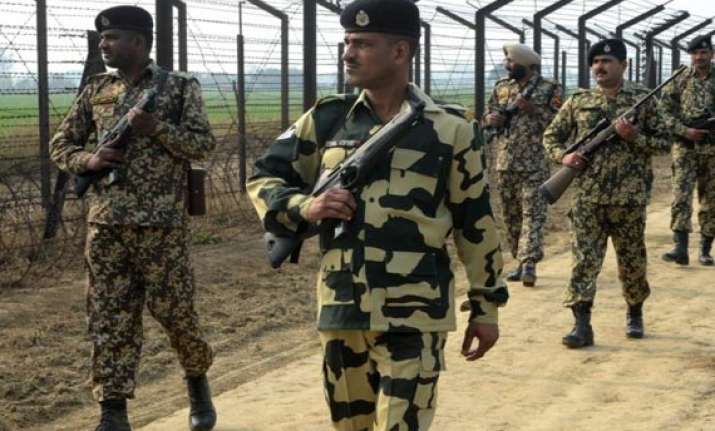 Jammu/New Delhi: Pakistani troops carried on intermittent and heavy firing both across the Line of Control and international border on Monday night, hours after their Foreign Office summoned the secondmost senior Indian diplomat to give a sermon on peace and tranquillity along the LoC.
The firing by Pakistani troops took place at around 7:30 pm in Samba. BSF troops retaliated resulting in a brief exchange of fire.
Ceasefire violation continued as Pakistani troops fired at 11 posts in Digwar, Mankote and Durga battalion areas along the LoC in Balakote of Mendhra sector of Poonch. The firing started at 9:20 pm and continued till 10:15 pm at Hamirpur post.  
The intermittent firing continued the entire  Monday night.
Meanwhile, Pakistan is considering scaling down its diplomatic staff in New Delhi and is also mulling shifting of its troops from the western border, currently fighting the Pak Taliban, to its eastern frontier facing India.
A major chunk of the Pakistani diplomatic staff in India could be withdrawn, because of what the Foreign Office says, as "lack of foolproof security for our missions".
"Our high commission in Delhi has reported suspicious movement of mobsters in the vicinity of the offices and residences of our diplomatic staff in India", a Pak Foreign Office official said.