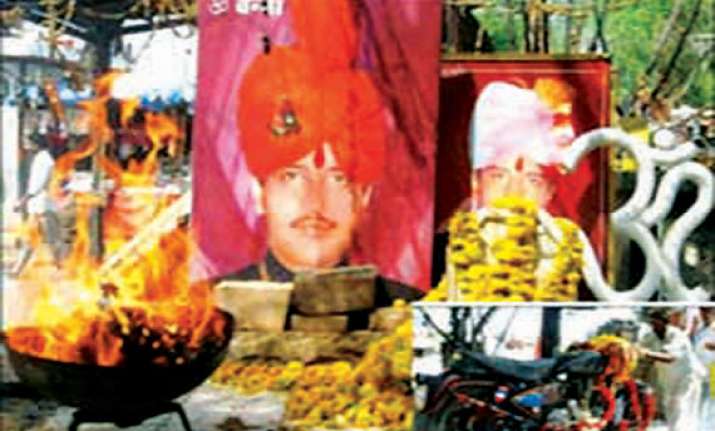 New Delhi: Rajasthan is well and truly the land of wonders. Here every nook and corner can throw a surprise.
One such is village Chotila, in the Pali district adjoining Jodhpur. Here a Royal Enfield Bullet motorcycle is worshipped as the presiding deity of a temple, or rather a memorial.
Om Banaji was the son of a village leader. In 1991, he drove into a tree, and his motorcycle fell into a ditch, killing him on the spot.
The motorcycle was seized by local police and taken to the police station, but was found the next morning at the accident spot.