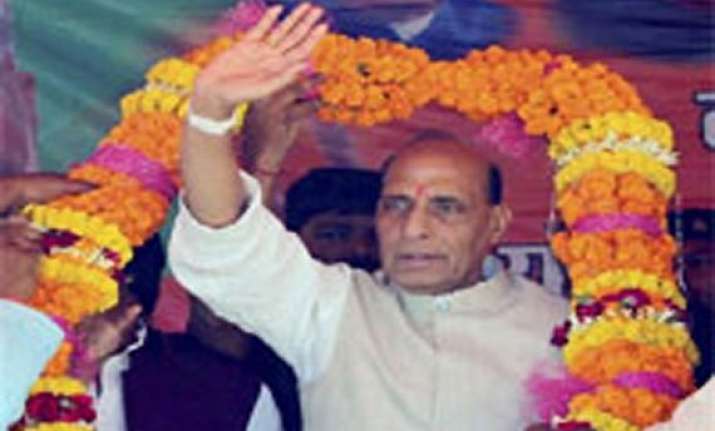 Lucknow: Nomination process for the prestigious Lucknow parliamentary seat of Uttar Pradesh begins on Wednesday, officials said.
The process which will be videographed at the instructions of the Election Commission (EC) will begin at 11 a.m. and will continue till 3 p.m., District Magistrate Raj Shekhar told IANS.
While for the Lucknow parliamentary seat, nominations would be filed in room number 19 of the collectorate, the papers for Mohanlalganj seat, also falling under the state capital would be filed in room number 2, officials said.
A notification would be issued announcing the beginning of the electoral process in the city, they added.
Bharatiya Janata Party (BJP) President Rajnath Singh is in fray for the seat, represented thrice by former prime minister Atal Bihari Vajpayee.
Former state president of the Congress and sitting legislator from Lucknow (Cantt) Rita Bahuguna Joshi is Congress candidate while former urban development minister Nakul Dubey is contesting on Bahujan Samaj Party (BSP) ticket.
While veteran Ashok Bajpai remained the Samajwadi Party (SP) candidate for over a year, his ticket has been cancelled at the last minute and minister of state for science and technology Abhishek Mishra has been chosen for the Lucknow contest by the ruling party.
Rajnath Singh will be filing his papers April 5. Other candidates were yet to announce the dates of filing nominations.