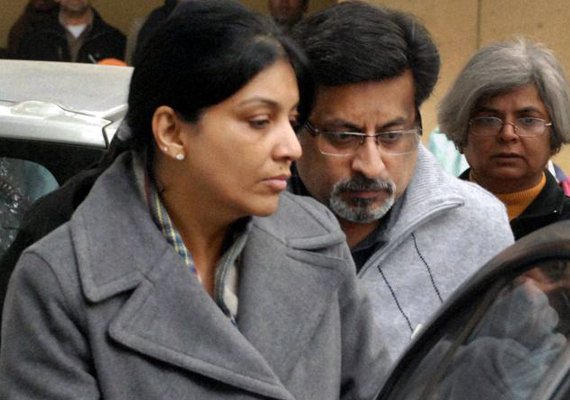 New Delhi, Mar 26: The Supreme Court today refused to stay dentist Nupur Talwar's trial in the twin murder case of her daughter Aarushi and domestic aide Hemraj but issued notice to the CBI on her plea for review of its order for her prosecution in the case.
A bench of justices A. K. Patnaik and J. S. Khehar asked the investigating agency to file its response within four weeks on Ms. Nupur's review petition.
In a rare step, the apex court had on March 15, decided to hear in open court Ms. Nupur's plea against its decision of giving green signal for her prosecution in the case. Her husband, Rajesh Talwar, however, has not filed any review petition.
A bench normally hears a plea for review of its order in its chamber but it had accepted Ms. Nupur's plea for an open court hearing.
Mr. Nupur had moved the apex court seeking review of its January 6 order, which had cleared the decks for Noida-based dentist couple's trial in the murder case, dismissing their plea to quash criminal proceedings against them.
The bench had refused to interfere with the lower court's order, saying there was nothing wrong in the magistrate's order, taking cognisance of the charge sheet and summoning them.