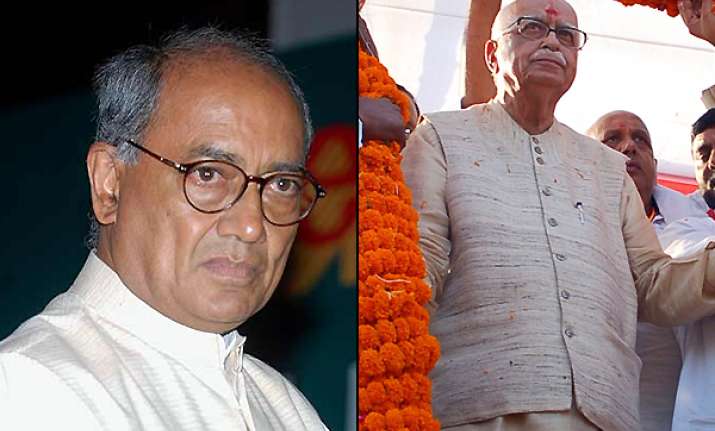 Lucknow, Oct 16: Terming the Jan Chetna yatra of senior BJP leader L K Advani as a drama, AICC general secretary Digvijay Singh today said there is no response to it.

"BJP's credibility has decreased and people understand that Jan Chetna Yatra of L K Advani is nothing more than a drama," he told reporters here.

"Advani thought that there was a huge crowd in Anna Hazare's campaign and he should use it, but there is no response to the yatra," Digvijay said.

Advani had said that political will was lacking in the government to fight corruption, he said.

"Why this will was not exhibited when Bangaru Laxman was caught taking money in a sting operation or BJP MPs were shown taking money. Why as Deputy Prime Minister Advani did not act against Bangaru Laxman then," Digvijay said.

The Congress leader said Advani should have started his his yatra from Karnataka where issues related to Reddy brothers came to fore and the then CM B S Yeddyurappa changed land rules to benefit his sons.

Digvijay also attacked Uttar Pradesh Chief Minister Mayawati for erecting her own statues.

"We have no objection on installing statues of dalit icons, but erecting her own and family members statues is objectionable. The money spent is that of people and not of Mayawati or her family," he said.

He said the Congress was preparing a charge-sheet against the Mayawati government and would organise a Maharally in Lucknow in February.

"Efforts are being made to launch the campaign after Diwali during which Rahul Gandhi will tour extensively," the Congress leader said.