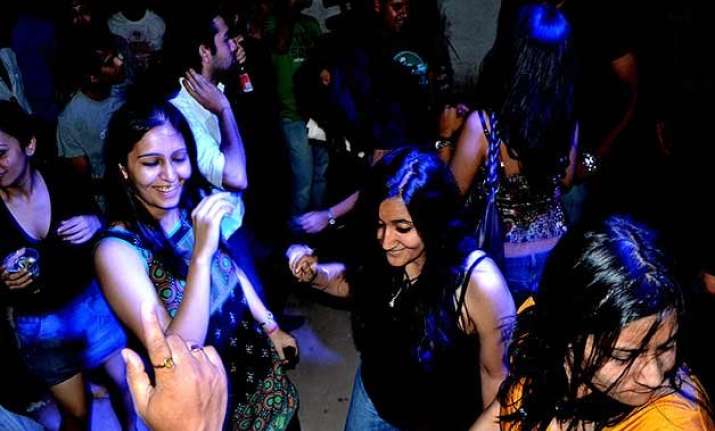 New Delhi: Out of several factors, the night life of a particular city plays a crucial role for young metropolitan Indians when it comes to choosing that perfect place that they can call home. However an opinion poll carried out by Times of India in the country's eight most populous cities revealed that the nightlife of a city has largely anything to do with the safety and security of women.
 The poll was conducted in Delhi, Mumbai, Kolkata, Chennai, Bangalore, and Hyderabad, Pune and Ahmedabad on Jan 10 and 11 in the form of face-to-face interviews. Most of them, aged between 18 and 35, said that they would like to work much late at night then they were working earlier. Hyderabad, Chennai and Delhi scored the most with 69 per cent to 71 per cent agreeing to this fact.
Out of those surveyed, 46 per cent felt that it was 'essential' that a city should have nightlife whereas 41 per cent opted as 'somewhat'  which means that hardly anybody disagreed with the fact that in today's lifestyle nightlife is necessary.
An exception was Chennai where 78% respondents felt that nightlife is a crucial factor when it comes to the safety and security of women. In other seven cities, a majority felt nightlife does not make the city more unsafe for women.
Cities like Delhi, Bangalore, Kolkata and Mumbai backed the idea that a city that has a dynamic nightlife actually becomes safer for women because of the presence of large numbers of people in public places even late at night. In some other cities like Pune, the more widespread view was that nightlife has nothing to do with women's safety and makes no difference to it.