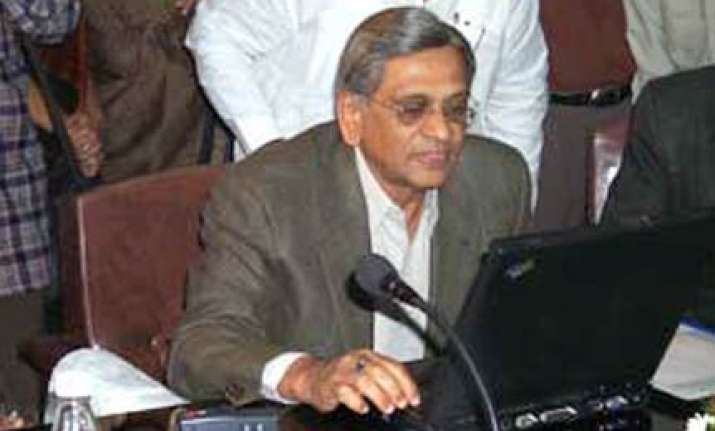 The government on Monday  indicated that the next round of Foreign Secretary-level talks between India and Pakistan will take place in Islamabad to take forward the dialogue process.
"The Foreign Secretary of Pakistan came here for the talks. So, perhaps it is the turn of Indian Foreign Secretary to go to Pakistan. So, let us move step by step," External Affairs Minister S M Krishna said in Delhi on the sidelines of the India-Africa conclave.
 There is speculation that talks between the two sides could take place later this month.  Pakistani Foreign Secretary Salman Bashir had come to India on February 24 for talks with Nirupama Rao during which the Indian side made it clear that Pakistan has to take effective and transparent action to stop acts of terror emanating from its soil.
soil.
Krishna said, "Prime Minister Manmohan Singh has taken an initiative in good faith to hold Foreign Secretary level talks with Islamabad."
Asked if Singh would meet his Pakistani counterpart in Washington in April on the sidelines of the nuclear security summit, the minister was non-committal, saying "Keep speculating."
 Addressing the conclave, Krishna said India will establish 19 institutions to develop human resources and capacities in Africa.
Krishna said under the e-networking project for 47 African countries, half of them were already connected and efforts were underway to integrate the remaining.  PTI