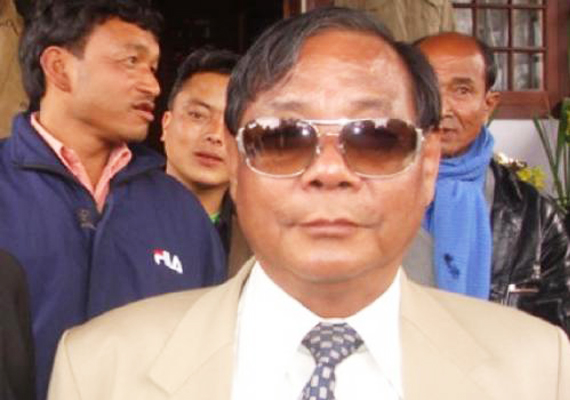 Shillong, Mar 17: Nationalist Congress Party leader Purno Agitok Sangma today released the first list of candidates for the 2013 assembly elections in Meghalaya.  

The NCP National General Secretary announced this at the inauguration of party headquarters here which was attended by party MLAs and leaders from across Meghalaya.

"We are coming to power in 2013 and NCP will form a stable government in the next term," Sangma said.

Stating that Meghalaya has suffered tremendously over the years due to political instability, the former Lok Sabha Speaker recalled how, in 2002, 59 out of the 60 MLAs had become ministers of four different governments in a span of four years.

"If Meghalaya has to catch up with the rest of the states in the country and the fast-paced world, we need a stable government that will last for a term of five years," he said.

Blaming ruling Congress' lack of leadership for the present state of affairs, Sangma said, "You find factions of Lapang, Mukul and Prestone in Congress in Meghalaya."

Sangma said his party is the only party in Meghalaya which has "leadership, unity and is disciplined."

Out of the 14 names released today to contest in the 60 assembly seats, 12 are sitting MLAs which also included his sons - Leader of Opposition Conrad K Sangma and James K Sangma.

However, Purno, himself a legislator from Tura in West Garo Hills district and the name of Deputy Speaker Sanbor Shullai did not appear in the list.