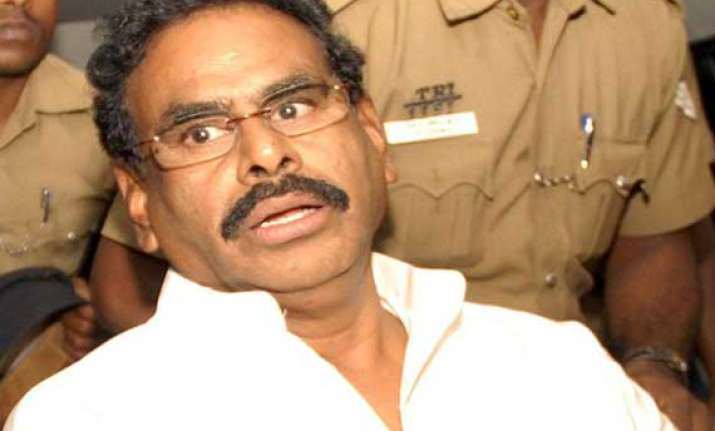 Chennai: M Natarajan, husband of Tamil Nadu Chief Minister Jayalalithaa's close aide Sasikala who was arrested recently in an intimidation case, was today granted bail by a sessions court here.
Allowing the bail plea of Natarajan, arrested on July 7 and remanded in judicial custody, Principal Sessions Judge N Authinathan directed him to appear before the Central Crime Branch Police at Vepery here daily for two weeks.  
Natarajan was arrested on a complaint by martial arts expert and sculptor Hussaini that he was illegally confined in his (Natarajan's) house and threatened with a pistol over some monetary dispute related to a memorial.  Hussaini has also named two others—Ilavazhagan and "Airport" Moorthy—in his complaint.  
In his petition, Natarajan had submitted that Hussaini had taken an advance of Rs 75 lakh from him for building 'Mullaivaikkal Mutram' (a memorial for Sri Lankan Tamils) in Thanjavur, but did not complete the work.  He claimed he had filed a complaint against Hussaini with Thiruvanmiyur police who, however, failed to take any action.
In the meantime, Hussaini filed a complaint against him and two others based on which he was arrested from Coutralam in Tirunelveli district, Natarajan had said.  In another related development, Justice P Devadass of Madras High Court today granted anticipatory bail to 'Airport' Moorthy.