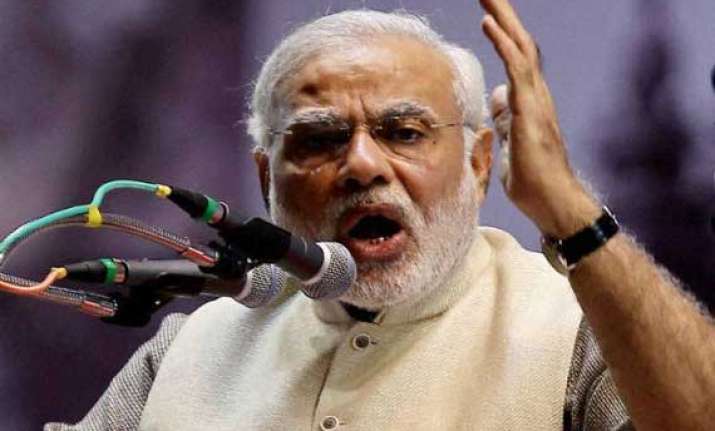 Patna: BJP prime ministerial candidate Narendra Modi will address an election meeting in Purnia today.
The rally is being organised at Rangbhoomi ground spread over 24 lakh sq ft. BJP supporters from seven districts of Purnia and Kosi divisions are expected to attend, rally organisers said.
Pandits from Varanasia have been called, who will chant Vedic hymns and blow conch shells, when Modi arrives on the dais.
BJP leader Sushil Kumar Modi on Sunday held a road show in Purnia asking people to attend the rally.
Purnia MP Uday Singh alias Pappu Singh said, Modi will land at Chunapur air force station at 12:40 pm on Monday and then come directly to the venue by a chopper, for which a helipad has been prepared near India Gandhi Indoor stadium behind the dais.
Modi is expected arrived at the dais by 1 pm, and will fly back to Chunapur air force station at around 2:30 pm.