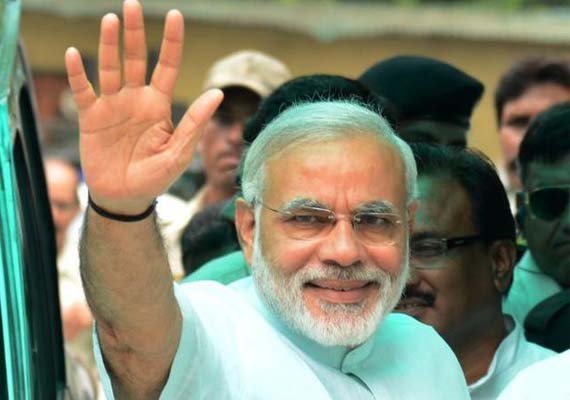 New Delhi: Prime Minister Narendra Modi Monday tweeted that he looks forward to welcoming Chinese President Xi Jinping in Ahmedabad Sep 17 and he was sure the visit will strengthen India-China ties.
In a series of Twitter postings, the prime minister also said: "Buddhism is a very strong bond between China and India. In fact, Gujarat too has a very rich Buddhist heritage."
He said well-known Chinese traveller Xuanzang (Hiuen Tsang) had "noted the presence of Buddhist monasteries, monks in parts of Gujarat".
"The place where I was born, Vadnagar too has a rich Buddhist influence, including a monastery," the prime minister wrote, posting pictures alongside.
"Ashokan Edict in Junagadh shows Samrat Ashok's reverence towards Buddhism and focuses on social and moral precepts."
"I am sure you will enjoy these slides, which take you through Gujarat's rich Buddhist heritage that we are proud of."
Prime Minister Modi will host a private dinner for President Xi on the Sabarmati riverfront in Ahmedabad Sep 17.
The Sabarmati riverfront is near Mahatma Gandhi's Sabarmati Ashram which President Xi will be visiting.
The Chinese president arrives Sep 17 afternoon in Gujarat. He will leave for New Delhi soon after dinner.