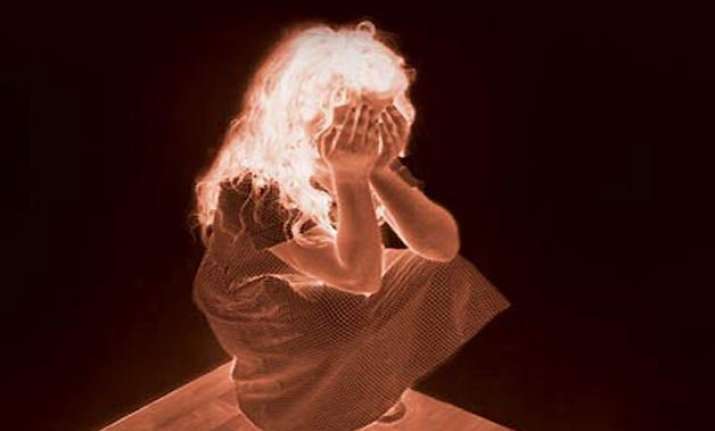 New Delhi: The Delhi Police arrested two accused late on Saturday night in connection with the rape of a two and half year old girl in West Delhi's Nangloi area. Both the accused are reported to be juveniles.
Briefing the media,  Jt commissioner of police (Southwest) Dependra Pathak said "We have apprehended two juveniles, further investigation is on."
"She (victim) is doing fine, within 24 hours she will be discharged from hospital," he added.
The prime lead in the case was a CCTV grab in which the registration number of the motorbike is partially visible. T
The toddler was abducted by two motorcycle-borne men from a Ramlila event from west Delhi's Nihal Vihar locality on Friday.
She was later found in a park bleeding profusely and crying. No arrests have been made so far in the case.
"It all happened within a few minutes of her leaving home. The moment the girl ran towards the venue, her father and grandmother ran behind her. Just then, power supply went off and it became dark and she went out of sight. After that, she was untraceable for over three hours. Around 230AM, she was found in an unconscious state, bleeding profusely under a tree in a park in the area. The police officials sitting right outside the venue did not see anyone taking the girl away," girl's father told a leading English daily.
Organisers of the Ramlila were also informed about the missing girl and announcements were made on the public system. The child's uncle filed a missing person's report in the police station. "We kept looking for her… the police helped us a lot.
For over three hours, the locals formed teams and went in different directions to look for the girl.
At about 12.30 am, one of our neighbours came running, and told us that he had seen my daughter wedged between two men on a bike, but we could not find them. My brother and a neighbour found her at about 2 am," said the girl's father.
Delhi, which was at the centre of the Nirbhaya gang rape case in 2012, has often been called the 'rape capital of India'. After being sworn to power post a landslide election earlier this year, Kejriwal's government has promised safety and security of women in the city. But it has also demanded that the control of the Delhi police be handed over to the state government from the Home Ministry.
Over the past several months, the AAP government in Delhi has alleged that the Centre is trying to interfere in the affairs of the state government through the L-G's office. The Centre, on its part, has rejected those allegations.