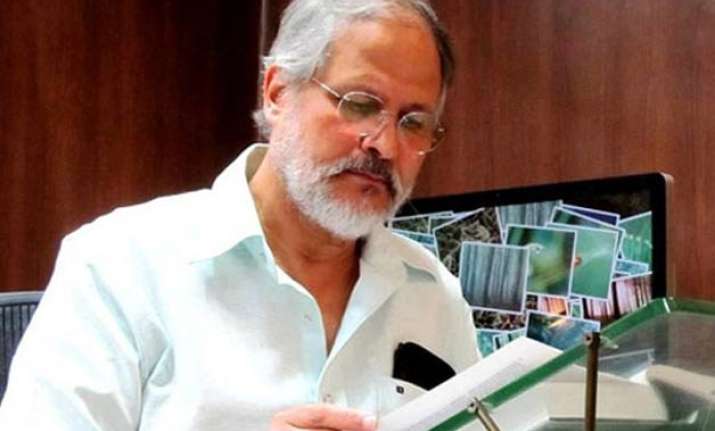 New Delhi: To check the city's preparedness in the event of an earthquake, Lt Governor Najeeb Jung has called a meeting of Delhi Disaster Management Authority (DDMA) and various other government agencies later this evening as reports emerged of the devastation caused by the high-intensity tremors in Nepal.
According to initial reports, there has been no loss of life or any major property damage due to the quake measuring 7.9 on the Richter scale which had its epicentre at Lamjung, around 80-km northwest of Kathmandu. 
However, there were reports that some buildings have developed cracks after the high-magnitude earthquake, the impact of which was felt in several cities of eastern India.  "Some buildings have developed cracks. Our people are out in the field. So far, we have no information of any major damage," said Jung.
According to a senior official, government is gearing up to deal with any further natural calamity as all the agencies have been alerted for next 24 hours.
"At 5:30 P.M., I have called a meeting at my office with all the Joint Commissioners of police, the home secretary of Delhi and all the municipal and revenue commissioners so that they can be alert because we heard that there was a second tremor in Nepal," said Jung.
A senior government official said that all emergency services, including police, hospitals and fire department have been alerted along with civic agencies. Civil defence volunteers have been asked to do patrolling in their areas, the official added.
Delhi Chief Minister Arvind Kejriwal, meanwhile, appealed to the people to maintain calm.
"Earthquake tremors in Delhi. I appeal to people to maintain calm. Officials out in the field to assess the situation," he said on micro-blogging site Twitter.  Delhi government said it was monitoring the situation and that the district magistrates of all the districts have been assigned to assess any damage.
A senior Delhi Metro Rail Corporation (DMRC) official said that although services were not suspended, they were put on restricted mode through the slowing down of the speed of the metro trains. That caused a little delay in the services, the official said.
"As a precautionary measure, we restricted the services by slowing down the speed of the trains. Services are now normal," the official said.
DMRC claimed that they have not so far received any reports of damage or cracks in the metro line.  "We will carry out an inspection to check if the quake caused any damage to property," the official said. 
Over 150 people were killed after the earthquake measuring struck Nepal today, destroying several buildings, including a UNESCO World Heritage site.Reports in Bihar said that at least 17 persons were killed and 48 others injured in roof and wall collapse incidents triggered by the tremors. Also, at least six persons died in Uttar Pradesh as the impact of the quake resulted in collapse of buildings and walls.